Nicolas Cage is many things – a Hollywood star, an eccentric, a one-of-a-kind. But perhaps more than anything, Nicolas Cage is a movie fan and connoisseur. He's also part of one of Hollywood's foremost acting and directing dynasties, and his knowledge of film history is extremely deep.
One year ago, while promoting The Unbearable Weight of Massive Talent, Cage did a Reddit AMA. He was asked which three of his own movies he would preserve for posterity, and responded; Martin Scorsese's Bringing Out the Dead, 2021's Pig, and Leaving Las Vegas – the latter of which won him the Best Actor Oscar.
Cage was also asked; "which movie can you watch over and over, and not get bored?" Cage cheekily responded with two movies. One was the Studio Ghibli masterpiece Spirited Away, which is an excellent choice, we're sure you'll agree, as it's one of the best animated movies ever. The second is one of the best war movies of all time – Apocalypse Now, which was directed by Cage's Uncle, Francis Ford Coppola.
Cage previously explained at a THR roundtable that he asked Coppola if he could be in The Godfather 3, which famously does feature several Coppola family members. "This is very embarrassing…OK, because it involves family. So, Uncle was doing Godfather 3, and I said, 'I really think I ought to be in your movie, Uncle. I really think it's a good idea if you would cast me. I think I could play this part.'…It just wasn't going to happen. Nope, not going to happen. So that was a movie I didn't get let in, that I really wanted to be in."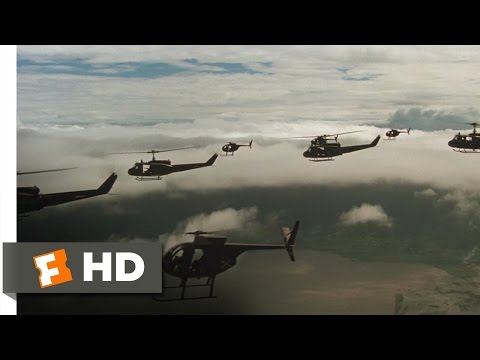 Cage had previously appeared in Rumble Fish (1983) and The Cotton Club (1984), and these are the only two of 'Uncle's' movies that he's acted in to this day. Cage is great in them, but working with family isn't always easy. And working on Coppola movies is no picnic – especially Apocalypse Now, which had one of the most difficult productions of all time.
Check out our ranking of all of the Studio Ghibli movies. See if you agree with what we consider to be the best movies of all time, the best actors of all time, and the best directors of all time.