Some of the best HBO shows, which represent the peak of the Golden Age of television in the last couple of decades, are heading to Netflix under a new deal with Warner Bros. Issa Rae's romantic comedy series Insecure is on Netflix now, and more HBO shows are heading there soon.
Six Feet Under (2001-2005), the heartbreaking drama series set in a funeral home and following the Fisher family will be heading to Netflix soon. It starred Michael C. Hall, Peter Krause, Frances Conroy, and Lauren Ambrose and was created by Alan Ball. Ball also created the horror series True Blood (2008-2014), which starred Anna Paquin, Stephen Moyer and Alexander Skarsgard. True Blood will head to Netflix outside the US.
One of the undoubted highlights of the HBO 'peak TV' era was the WWII series Band of Brothers (2001) and its follow up, The Pacific (2010). Band of Brothers was created by Steven Spielberg and Tom Hanks as an unofficial continuation of war movie Saving Private Ryan. Band of Brothers featured many British and Irish actors in early roles, who would go on to become big stars including Michael Fassbender, Tom Hardy, Dominic Cooper, Stephen Graham, James McAvoy, Simon Pegg, and Andrew Scott.
Bizarrely, Jimmy Fallon had an acting role in Band of Brothers, as did Dexter Fletcher – who is now best-known for directing. Band of Brothers was the most expensive miniseries ever made at the time, with a budget of $125 million across ten episodes. The drama series was filmed over three years on a 12-acre set that was modified to represent twelve different European towns and cities.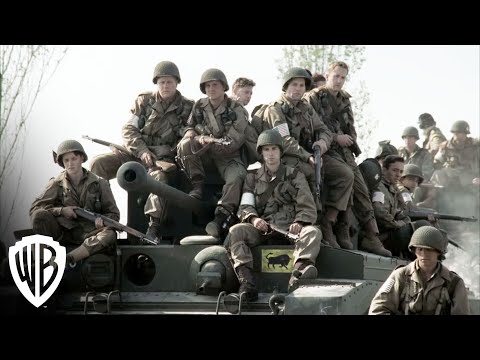 The Pacific was set in the Pacific theater of war and followed battles such as Guadalcanal, Okinawa, and Iwo Jima. It starred James Badge Dale and Joseph Mazzello (best-known for playing Tim in Jurassic Park).
Don't worry – if you already subscribe to Max (formerly HBO Max), these prestigious TV series will still remain there. Check out our guide to the best thriller series.