Mia Goth has already starred in two of the best horror movies of the last year in X and Pearl, and now we're looking toward MaXXXine to finish the trilogy. She recently commented on what we can expect from the new movie, making a fascinating comparison.
"I see MaXXXine as a superhero movie – that's how I read the script," she explained to SFX Magazine (via GamesRadar). "Maxine, as a character, has come a long way. She's a survivor, she's gone through a lot. When we meet her again, in this new world that she's in, she's really fought for everything that she has, and she's not about to give that up."
At this point in the trilogy, Maxine is moving to Los Angeles in the '80s. She's been through a lot, to say the least, with Pearl involving a massacre that Maxine managed to avoid. Goth states that the character's as defiant and resilient as they come.
"She's a badass. There's a strength to her. And she's a really proactive, determined, focused woman. She goes after what she wants, and she's not really going to take no for an answer," Goth says.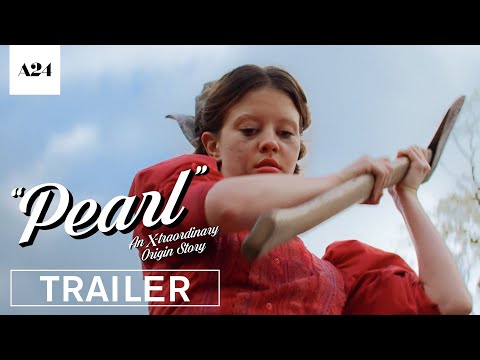 Both X and Pearl have their merits, but it's the latter that gripped pop culture as one of the best movies of 2022. Goth's incredible performance, and Ti West's tongue-in-cheek script, made it one of the most memorable films of the year. We don't know much about MaXXXine beyond the basics, and the fact that Kevin Bacon and Elizabeth Debicki are in the cast – both great signs.
If you're curious, check out our X review and Pearl review to see what all the fuss is about. MaXXXine has no release date at the minute, but you can check out our guides to the best slasher movies, best zombie movies, and best comedy movies if you want some great scares or laughs.