Who is the new Black Panther? The second trailer for Black Panther 2 confirmed what we all knew was happening, that someone else would take on the titular hero's mantle following the tragic death of Chadwick Boseman.
What we didn't know for sure, although there was a lot of speculation online, was that the Marvel movie would see a woman step into the role. The question now, of course, is who is the new Black Panther? Well, Wakanda Forever is finally here, and we know who's under the mask.
Who is the new Black Panther?
Shuri inherits the mantle of the Black Panther. As T'Challa's sister, being of royal descent, and not bad in a fight, she was always the best-placed MCU character to take on the role. Hell, Shuri's a genius who designed the Black Panther's Vibranium suit, so she deserves to wear it.
The decision to make Shuri the Black Panther was also likely motivated by the precedent set in the comics. In the books, Shuri becomes the Black Panther after T'Challa is wounded in battle, and she still retains all the powers that come with the mantle, occasionally slipping back into the suit when her brother needs her help.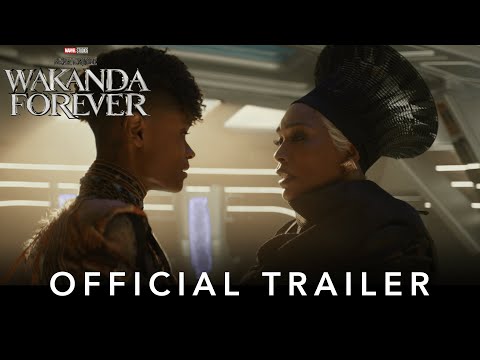 If you want to learn more about the future of the MCU, why not check out our guide to Black Panther 3 which will presumably take place sometime after Marvel's Phase 5 is done? We also have an article listing the best Marvel villains.
If that's not enough, we also have guides to two major Black Panther characters, Namor, and Ironheart, or if you want to know more about the wonderful actors who bring these heroes to life, we have an article all about the Black Panther cast.