While MCU fans were excited that Samuel L Jackson's Nick Fury was finally getting a showcase with the Disney Plus series Secret Invasion, it turned out to be something of a damp squib. And we think we know of a comics arc which would have made for a much better series.
Nick Fury vs S.H.I.E.L.D. was a six-issue Marvel comic book miniseries published in 1988, which features Fury having to go underground to fight the corrupt spy network. And we think it would have the makings of a perfect 6-episode Marvel series.
Considering that even previously devoted MCU fans are becoming cynical about upcoming Marvel movies and have been less than enthusiastic about Marvel Phase 5, Nick Fury vs S.H.I.E.L.D. would have been a better move than Secret Invasion. It features some Marvel characters who we have already met in various MCU movies and shows, including Jimmy Woo (Randall Park), Jasper Sitwell (Maximiliano Hernandez), Gabe Jones (Derek Luke), Jack Rollins (Callan Mulvey), and everyone's favorite – M.O.D.O.K (Corey Stoll).
Nick Fury vs S.H.I.E.L.D. also features some characters with great names who would be newly introduced to the MCU, such as Commander Clay Quartermain and Commander Dum-Dum Dugan. Some elements from the comics series were borrowed for one of the best Marvel movies – Captain America: Winter Soldier.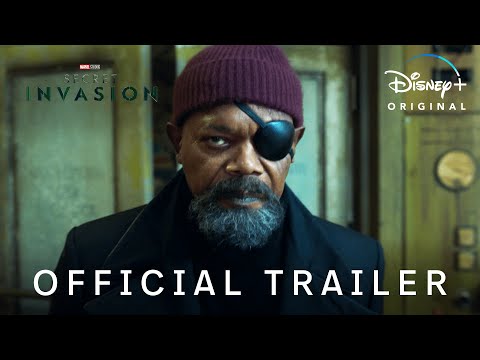 Unbelievably, Nick Fury vs S.H.I.E.L.D. was adapted into a 1998 made-for-TV movie starring David Hasselhoff as Nick Fury and written by none other than the man behind some of the best superhero movies – David S. Goyer (Blade, the Dark Knight Trilogy, Man of Steel and more). It featured most of the main characters from the comics run, such as Quartermain, Dum-Dum Dugan, Gabe Jones, and (deep breath) Countess Valentina de Allegro Fontaine and Baron Wolfgang von Strucker.
Considering that Samuel L. Jackson's Nick Fury is undoubtedly one of the best Marvel characters, he could have been served a lot better by his own TV series. Although the MCU has now moved onto other foes, the good old days of the main Marvel villain being HYDRA are missed, quite honestly.
If you're still trying to wrap your head around the MCU, check out our extensive and comprehensive guide to the Marvel movies in order, and we're of course rooting for The Marvels.