You'd think being up for a part in a Marvel Cinematic Universe movie would be a joyous thing for any actor, but apparently, that wasn't the case for one MCU star who is now a major part of Marvel's Phase 5.
Casting for lead Marvel characters is, unsurprisingly, an arduous yet rewarding process. Being the next Chris Evans, Chris Hemsworth, or Paul Rudd doesn't sound too bad.
For this actor — and his director, funnily enough — there was some hesitation, however. And things could have gone in an entirely different direction.
That person was Chris Pratt, who was at the time known for his Parks and Rec character, Andy Dwyer. "Chris wasn't an obvious idea in the beginning," Sarah Finn, casting director on Guardians of the Galaxy, told Variety. "He didn't want to audition, and James didn't want to see him, and here we are."

Casting director Sarah Finn reveals the backstory behind casting Chris Pratt in #GuardiansoftheGalaxyVol3: "[Chris] didn't want to audition, and James [Gunn] didn't want to see him." https://t.co/G3QElsKbUh pic.twitter.com/HYLpfA03w9

— Variety (@Variety) April 28, 2023
She puts it happening down to "fortuitious timing", where the two briefly shared a room. She had Pratt read the role, and the answer was obvious. Had Gunn and Pratt not changed their minds, Glenn Howerton of Always Sunny may have been Star-Lord — he was the Guardians of the Galaxy director's second choice. And we can't lie, we have a morbid curiosity about that alternate universe casting.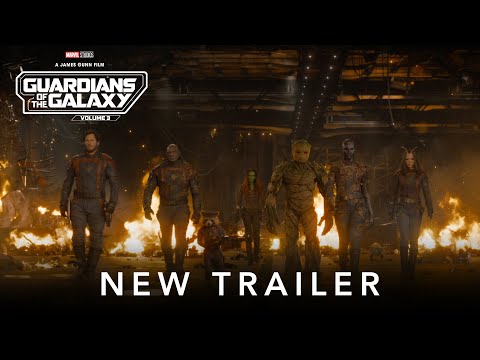 For more, check out 2023's new movies, including the Guardians of the Galaxy Vol 3 release date, the best Marvel villains, and why we think James Gunn clearly will kill the best Guardians character.