George Clooney brings undeniable star power to any movie in which he appears, and the MCU very nearly got the benefit of that particular brand of stardust. When the many new movies and best TV series of the Marvel world were but a twinkle beneath Kevin Feige's baseball cap, George Clooney was in the frame for a major role.
It's difficult now to imagine Nick Fury with anyone other than Samuel L. Jackson beneath the eyepatch. But before Jackson was Fury – and after David Hasselhoff had a go – Clooney was circling one of the best Marvel characters.
According to Sean Howe's book Marvel Comics: The Untold Story (via Business Insider), Clooney was in talks for the role until he read Garth Ennis' six-issue miniseries Fury, published in 2001. That particular series is renowned for its graphic violence and gallons of bloodshed, which reportedly turned Clooney off the character.
In particular, Howe wrote that Clooney objected to a sequence in which Fury strangles an enemy soldier with his own intestines. Unwilling to use innards as a garrot on the big screen, Clooney stepped away from the opportunity to join what would go on to become some of the best superhero movies.
The year after Fury arrived, in 2002, Mark Millar and Bryan Hitch revealed a revamped version of Nick Fury in their new comic book series The Ultimates, in which he was modeled around Samuel L. Jackson.
With that in mind, it felt like something of a no-brainer that Jackson would secure the role and step on to the big screen for the first time in 2008's Iron Man. He has since been a part of many of the best movies in the MCU, as well as leading his own show with the recent Secret Invasion.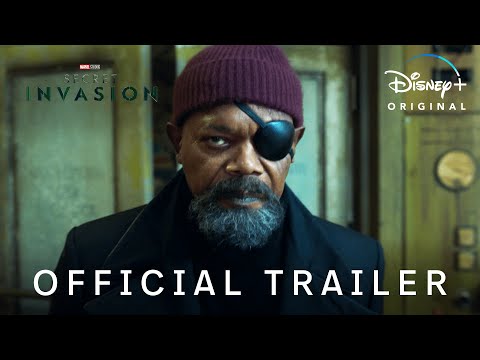 We can't really imagine anyone other than Jackson playing Fury in the MCU, but there's no doubt that Clooney could pull of the idea of a suave, mysterious spymaster. With Jackson now cemented as one of the highest-grossing actors of all time, having never strangled anyone with their own internal organs, perhaps Clooney is now kicking himself.
So next time you rewatch the Marvel movies in order, and Secret Invasion on Disney Plus, it's worth remembering that you could have been watching a George Clooney vehicle.
We'll be seeing more of Nick Fury in some of the upcoming Marvel movies, including when The Marvels release date comes around. For more on Marvel Phase 5, check out our guides to the Loki season 2 release date, the Captain America 4 release date, and the Deadpool 3 release date.
In the meantime, read our Guardians of the Galaxy Vol 3 review and find out more about the cutest Spider-Man variant, as well as why Scarlet Witch's best story would radically change the MCU. If you're tired of Marvel, you can also see what else is new on Disney Plus this month.