When you watch a Marvel movie it's always fun to spot the little Easter eggs and references that the directors weave through their films. We're thinking of when you could see Captain America's shield in the back of Iron Man's garage or when everyone's favourite Ant-Man character, Louis, mentioned: "a guy who could swing".
Sometimes though, these Easter eggs are more difficult to spot, even for the biggest superhero movie fans around. Don't believe us? Well, the Black Panther director Ryan Coogler admitted on the commentary for Wakanda Forever an unspoken rule that we're going to guess you've probably never noticed.
"It's funny, 'cause in these films, we don't really let anybody wear black except for the Black Panther," Coogler said. "It's kind of like Wakandan rules in many ways." The joke was, though, that we saw Shuri in the trailer wearing black, which, if we knew the rule, would have clued us in on who was going to take T'Challa's place as the protector of Wakanda.
"It was funny like… watching the trailers come out and people saying, 'Who's gonna be the Black Panther?'" he continued. "And that image of Shuri walking in in all black with the necklace was always in those trailers."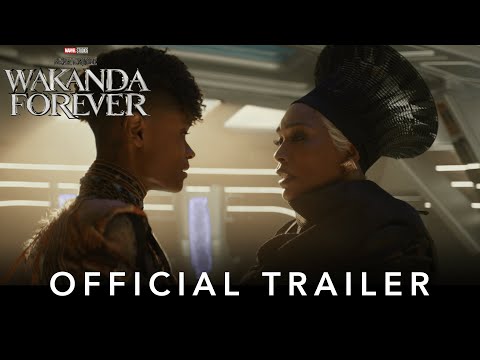 It's probably for the best we didn't know the rule before the MCU movie came out. It might have spoiled some of the mystery. We absolutely loved going back to Wakanda (check out our Black Panther 2 review here), and we wouldn't want to ruin it by knowing who was going to nibble on the heart-shaped herb.
If you love the MCU, then check out our guide to all the new movies coming in Marvel's Phase 5. We've also done a deep dive into the Ant-Man cast, or if you want to know more about the Marvel villains, Scott Lang will have to battle, then we have articles on Kang and MODOK.