Anthony Mackie is a busy man, particularly when it comes to his spot in the Marvel Cinematic Universe. Hot off Disney Plus series Captain America and The Winter Solider, the inaugural outing for Sam Wilson as Cap did a stand-up job of portraying the complexities and importance of a Black man holding that shield, and now Sam's on his way to leading his own movie in Marvel's Phase 5.
It's been difficult for the MCU to keep raising the bar post-Endgame, which is one of the best superhero movies released to date. The Infinity Saga finale — in spirit, because technically Far From Home was the last in that arc — had a bit of everything that made so many Marvel movies massive hits.
One of its most internet-friendly moments came in a scene between two Steve Rogers, with Chris Evans in the role staring at his passed-out body and saying "that is America's ass.", a wink to an earlier scene where Paul Rudd's Ant-Man shows him some appreciation. As it turns out, we don't have to worry too much about the painful loss of Steve's behind.
"I've had about four costume fittings and the round brown is looking delicious in the spandex baby. That's all I'm gonna say." Mackie quipped, speaking with Josh Horowitz in a Happy Sad Confused interview. He added, "The round brown is going to make you as happy as peanut butter and jelly on a summer day, baby."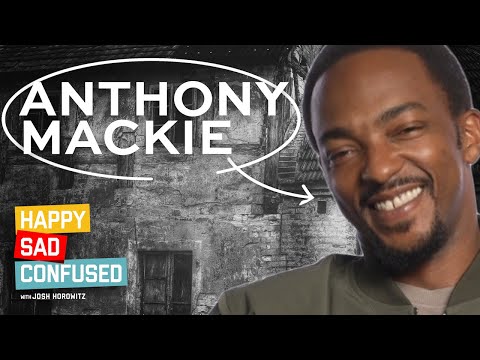 "I'm talking about straight solo shots, like as I go running by, the camera's going to be here [gestures down]. You know what I mean… It's not about diameter, it's about radius." We can assume fans are writing to 'the mouse' to request photographic evidence in the way of official set photos to assess the validity of these statements, for scientific purposes, of course.
While we await the Captain America 4 release date, check our guide to all the new movies coming out. Or, see where Captain America and The Winter Soldier lands in our Marvel series ranked list.