There have been a billion Marvel Cinematic Universe movies. We know this because we counted them. And after we were done counting them, we needed to decide which ones we should tell new Marvel Cinematic Universe inductees to skip, lest they waste their time with subpar entries.
What are the best Marvel movies and what Marvel series do we need to include in our marathon? Watching all the Marvel movies in order is a challenge, so it's good to prioritize. We headed to review aggregator Rotten Tomatoes, which has been helping us decide what's worth seeing since the dawn of film discourse-time, for guidance.
Well, we must have rolled poorly on our DnD d4, because what we found was a good example of how Rotten Tomatoes can be used to misconstrue, or how many good-intentioned folks misunderstand its inner workings.
If we take what we found and apply some imagination, Ant-Man 2 is better than Avengers Infinity War, despite the fact most people would feel that's outrageous. Ant-Man 2 (according to us) is not a bad movie, we enjoyed its smaller-scale character drama, but we agree with most fans that Infinity War takes the cake. However, the MCU ranked by the Tomatometer tells a different story.
Ant-Man and the Wasp is positively buzzing at #14 with an 87% critic score, and Infinity War is right beneath it at #15 with an 85%. But something to consider is how Rotten Tomatoes' scores are determined; it's not like IMDB or Metacritic.
In the site's own words, "When at least 60% of reviews for a movie or TV show are positive, a red tomato is displayed to indicate its Fresh status. When less than 60% of reviews for a movie or TV show are positive, a green splat is displayed to indicate its Rotten status."
It does not, however, indicate how flattering those reviews are. A positive review, whether it's a 5.5/10 or a 10/10, counts towards the fresh badge, and the same applies in the other —rotten — direction. The number of verified reviews can account for a lot, and films that are 'just fine' can benefit.
Does this concretely mean Ant-Man 2 is not better than Infinity War? We don't think so, we're not data scientists, but if we listen to our friends moan when we refuse to skip it, that would indicate most fans would rank Infinity War higher. If you ask us, though, the review that matters most is your own!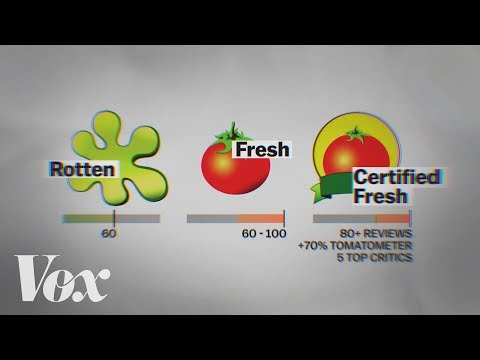 Here is the full list:
Black Panther (2018) 96%
Avengers: Endgame (2019) 94%
Iron Man (2008) 94%
Thor: Ragnarok (2017) 93%
Spider-Man: No Way Home (2021) 93%
Spider-Man: Homecoming (2017) 92%
Guardians of the Galaxy (2014) 92%
Shang-Chi and the Legend of the Ten Rings (2021) 92%
Marvel's The Avengers (2012) 91%
Spider-Man: Far From Home (2019) 90%
Captain America: Civil War (2016) 90%
Captain America: The Winter Soldier (2014) 90%
Doctor Strange (2016) 89%
Ant-Man and the Wasp (2018) 87%
Avengers: Infinity War (2018) 85%
Guardians of the Galaxy Vol. 2 (2017) 85%
Black Panther: Wakanda Forever (2022) 83%
Ant-Man (2015) 83%
Guardians of the Galaxy Vol. 3 (2023) 81%
Captain America: The First Avenger (2011) 80%
Captain Marvel (2019) 79%
Black Widow (2021) 79%
Iron Man 3 (2013) 79%
Thor (2011) 77%
Avengers: Age of Ultron (2015) 76%
Iron Man 2 (2010) 71%
Doctor Strange in the Multiverse of Madness (2022) 74%
The Incredible Hulk (2008) 67%
Thor: The Dark World (2013) 66%
Thor: Love and Thunder (2022) 63%
Eternals (2021) 47%
Ant-Man and the Wasp: Quantumania (2023) 45%
We've got some rotten ones in our best movies of all time list, that's for sure. But for actual data science, check out our report on the Warrior Nun fan campaign. Or, check out all the new movies coming soon, which include Marvel Phase 5's upcoming Marvel movies. We've also got thoughts on the best Marvel Cinematic Universe characters, best Marvel villains, and why Marvel needs to learn killing characters isn't everything.