Jude Law has had a glittering Hollywood career over the course of 55 films and nearly 30 years. He's worked with Steven Spielberg, Martin Scorsese, Nancy Meyers, Wong Kar-Wai, Wes Anderson, and many more. But arguably, he's never bettered a film made early in his career – 1999's The Talented Mr. Ripley.
1999 is widely regarded as one of the best-ever years for movies, and Anthony Minghella's The Talented Mr. Ripley is a major reason why. But Jude Law initially rejected the idea of playing 'pretty boy' Dickie Greenleaf, because he wanted to be taken seriously as an actor playing 'character' roles.
Law told Vanity Fair in 2020; "In my insane arrogance as a 20-something year old, hostile to the idea that I would be cast as the sorta pretty boy – I turned it down. I was thinking at the time that what I should really be doing is just playing character roles and hunchbacks. Just trying to find really weird, twisted characters."
Law continued; "I luckily came to my senses and realized that he [Minghella] was putting together this extraordinary group of young actors and that he himself (obviously having just won 50 Oscars or whatever for The English Patient) was probably going to be a good, safe hands to put myself in." The Talented Mr. Ripley does contain some of the best actors of all time.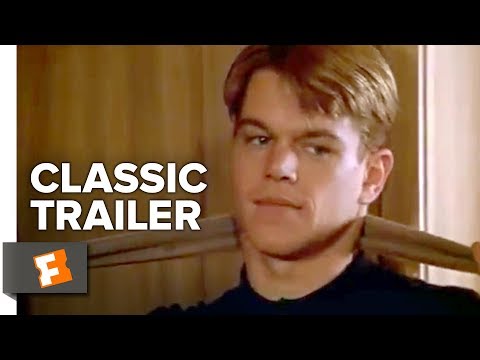 "I was overwhelmed with nerves because suddenly, Matt (Damon), Gwyneth (Paltrow), Cate (Blanchett) and Philip (Seymour Hoffman) are turning up. I used the bravado and confidence and the swagger of Dickie as a way of pulling my way through that. I think I pretended I was Dickie basically for the whole time, which worked." The Talented Mr. Ripley is undoubtedly one of the best Matt Damon movies.
Law concluded; "It was the first time I got a nomination by the Academy, so in many ways it was a huge turning point in my life. It still sits in my heart as one of the most wonderful memories." If you haven't checked out one of the best movies not only of the 90s, but of all time – do yourself a favor and rectify that.