Chad Stahelski says that he "didn't even have a choice" but to cast Halle Berry in John Wick 3, and that it was the easiest casting decision in the world. It wasn't the plainest sailing though, because Berry injured herself quite badly during training for the action movie, and Stahelski had to postpone filming her scenes until the end of the shoot.
In an interview with Extra TV given in April 2019, Berry explained how you prepare for a John Wick movie; "It's hours and hours of stunt training, it's gun training, it's dog training, and then it's just strength training on top of that. I wanted to be on the same level as [Keanu Reeves], I didn't want to disappoint him, although I did get injured during rehearsal. I broke three ribs."
"Chad hates when I bring this up, but it's like a badge of honor for me. We don't know how it happened really. I kept going for a little while with the broken ribs and then [Chad said] 'maybe we should stop.'"
Berry continued; "What made me most happy is that when it happened, I thought 'OK, I'm out of the movie. They're going to replace me, because the show has to go on.' But to Chad's credit, he waited for me. We pushed the production a little bit, and I got to come back."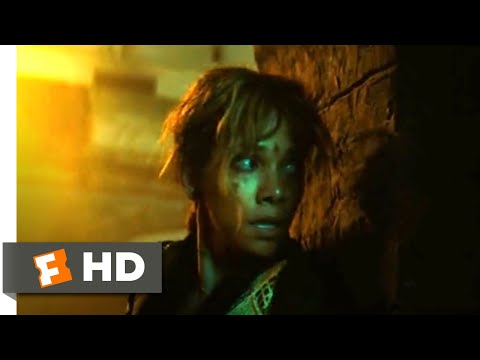 Stahelski added; "Not a chance that I was going to give up on Halle Berry." 2023 has seen the release of John Wick 4, which made over $425 million and was also critically acclaimed, with a 94% positive rating on Rotten Tomatoes. And our own John Wick 4 review was no exception to the near universal praise.
Check out our guide to the best thriller movies and the best spy movies. Also see what we have to say about a potential John Wick 5 release date. We're also very excited about The Continental release date, and don't have long to wait until we lay our eyes on the 1970s-set prequel series. And finally, we've also got the Ballerina release date to look forward to.