When you think of Steven Spielberg, you think of Jaws. Even among an astonishing selection of films, Jaws is easily one of the director's best movies. It was such a hit upon its release in 1975 that it helped to define the idea of the blockbuster and catapulted Steven Spielberg into the spotlight.
Despite the fact that it was a "living nightmare" to film, in Spielberg's own words, the decision to make Jaws was an easy one for the director; he loved the novel by Peter Benchley. However, the more important factor in Spielberg wanting to make Jaws was the fact that he saw it as a sequel to his 1971 thriller movie Duel.
Like a toned-down Mad Max, Duel follows an everyday truck driver called David Mann, who finds himself on a long drive alongside a huge and aggressive tanker truck. The driver of the tanker truck menaces Mann with terrifying and life-threatening driving, pushing Mann to the very edge.
The '70s movie is about a man being brought to his limit as he's forced to confront a monster. Do you see where this is going?
"I got through the [Jaws] book. And I immediately thought: 'Wow, this is like a TV movie I made about a truck and a hapless driver, called Duel,'" said Spielberg in an extract of a new book about his early career published in Vanity Fair.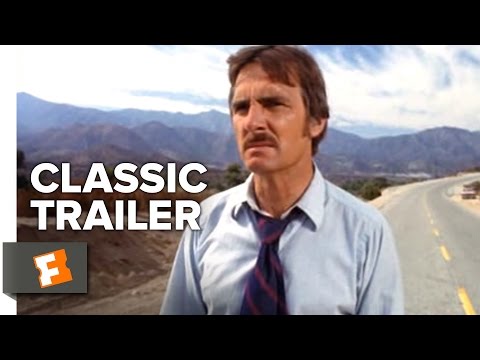 "And of course, I'm young, and I'm stupid, and I'm saying, 'Duel… gee… that has four letters, and Jaws has four letters… and they're both about these leviathans preying on innocent people.' And I saw such comparison between the two that I thought of Jaws as a sequel to Duel, only on water."
Spielberg's reasoning actually isn't all that far-fetched, and in that light, Jaws can absolutely be seen as some kind of spiritual successor to Duel. Duel isn't nearly as accomplished or polished as Jaws, but as one of Spielberg's earliest movies, it is absolutely one of his most underrated. There are even plenty of Spielberg fans who haven't gotten around to catching it.
So, forget Jaws 2 and all the other awful sequels. If you want another movie like Jaws, your best bet is to look backward through the best Steven Spielberg movies, all the way to Duel.
For more on Spielberg, check out our The Fabelmans review to see our thoughts on his latest. Or, see our picks for the best adventure movies of all time and the best science fiction movies.
If it's sharks you're after, you're going to want to look ahead to The Meg 2 release date and read our feature on The Meg true story (yes, really), before seeing all the new movies coming in 2023.