The thriller series Jack Ryan has reached its conclusion, after four seasons which began in 2018. The series is based on the hugely successful Tom Clancy books and stars John Krasinski, who is also a producer on the series. Krasinski's producing partners Allyson Seeger and Andrew Form spoke to Collider about the fourth season and the future of the character.
Over the course of the 26 Jack Ryan books, eventually Ryan becomes President – something which the TV series writers gently poked fun at in the third episode of Jack Ryan season 4 – by having Ryan say that he doesn't want to ever be President.
Seeger said; "We always loved that! And it was something that John [Krasinski] always wanted to play with, the idea of poking fun at it. Because again, we take inspiration from the books, but all the stories are original. We also always want to pay homage to the original characters and their journeys. So it was fun, for the fans, to have that line and poke fun at it."
Seeger concluded; "We've always said that the thing about [Tom] Clancy is, there are so many directions it can go, there are so many different universes within it. John will continue to say, 'We hope there are opportunities. We never close the door completely.' So, I don't know! I don't know when he's going to become president, or if, but it's nice to be able to leave it open-ended a little bit in a way."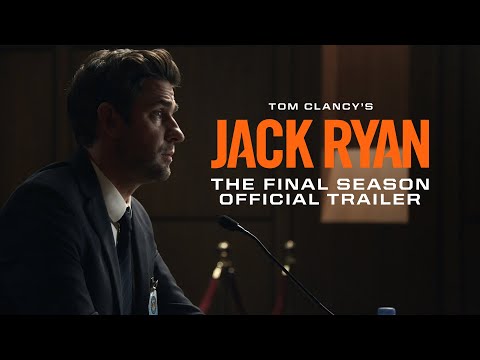 Jack Ryan provides many possibilities for potential spin-offs – surrounding James Greer (Wendell Pierce), the fabulously-named Mike November (Michael Kelly), Elizabeth Wright (Betty Gabriel) or Domingo Chavez (Michael Pena). Pierce told Collider; "We'll see what happens. I think there's room."
Check out our guide to the best drama series and the best action movies.