After portraying the Batman villain in 1989's Batman, Jack Nicholson quickly became one of the most iconic Joker actors of all time. Starring opposite Michael Keaton's Batman, the film has gone down in history as a classic superhero movie — and the same suit he wore in the film ended up making an appearance on BBC's Antiques Roadshow, where it was auctioned in October 2022 for between £100,000 and £150,000.
While showcasing the item, the presenter shared some insightful facts about the suit. "The suit itself, again, was designed by Bob Ringwood," he explained. "This is made by Tommy Nutter who is a famous suit-maker in the sixties, really. The colour purple is actually that particular shade of purple because it's the colour of the LA Lakers which is Jack Nicholson's favourite basketball team. It was always gonna be purple, so its a visual representation of what you saw in the original '60s series and the comics, but it's this shade, specifically, for that."
Hey, if you're going to play the Clown Prince of Crime, might as well have some perks, right? To be fair, Nicholson was also a very giving person on-set, with director Tim Burton sharing how much he helped his confidence on the '80s movie.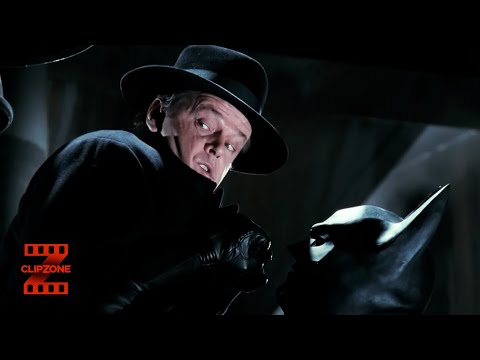 "I was relatively new to the whole thing. Batman was my first big movie. It was hard; we shot six-day weeks for the whole schedule, in London," the horror movie director recalled in an interview with Empire. "It was very extreme, a big production. And here's this guy, one of the greatest actors of all time, and he protected me and nurtured me, kept me going, by not getting too overwhelmed with the whole thing."
Who knew the man known for his epic movie villain roles had such a soft side? If you want to see more of the DC universe, check out our guides to some of the best new movies on the way this year.