How can you watch Knock at the Cabin, and is the new M. Night Shyamalan movie on streaming? M. Night Shyamalan's new movie is almost here.
Here's the good news: as we say in our Knock at the Cabin review, the movie is one of the director's best movies in years. The thriller movie, which is set almost exclusively in a single log cabin, follows a family of three whose vacation is interrupted by four intruders, including Dave Bautista and Rupert Grint. What follows is a tense and unsettling supernatural story about sacrifice, which will leave audiences asking themselves uncomfortable questions.
So, the new movie is not one to miss then, and it'll be a treat for both fans of M Night Shyalaman's style, as well as audiences who just enjoy a bit of pulse-raising tension. But how can you watch Knock at the Cabin, and is the horror movie available on streaming services?
How to watch Knock at the Cabin
Knock at the Cabin can be seen exclusively in theatres. The movie has a February 3rd release date, and will then likely release onto the streaming service Peacock and will also be available to watch VOD.
However, if you're excited for the movie Knock at the Cabin is certainly one that you'll want to catch on theatrical release, because it's bound to be a crowd pleaser and makes the best of the big screen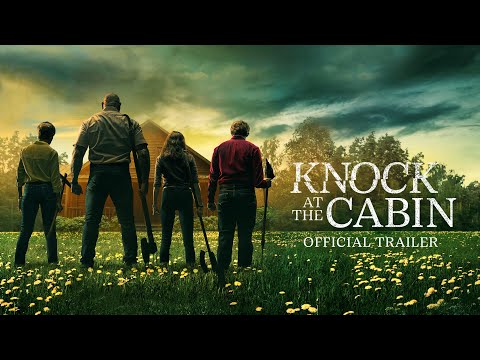 Will Knock at the Cabin be on Disney Plus or Netflix?
Knock at the Cabin will not be available on Disney Plus or Netflix in the imminent future, although it might land the streaming services at a later date.
For more on Knock at the Cabin, check out our guide to the best M Night Shyamalan movies. Or, for more spooky sights take a look at our picks for the best horror movies of all time.