What were the High School Musical filming locations? Here's what you need to know about the real schools which starred in the movie.
One of the most recognisable 2000s movies, High School Musical genuinely took the world by storm and re-shaped the minds of a whole generation of 12 year olds upon its release in 2006. In an era when Zac Efron wasn't ripped and had floppy hair, his defining role was as Troy Bolton in the young-teen drama movie.
Efron is on to other ventures now, while the High School Musical movie series continued on. But somehow, there's still a lot we don't know about the musical movies. We're all in this together, so let's dig into the details and check out the High School Musical filming locations.
Where was High School Musical filmed?
High School Musical was primarily filmed in Utah, with East High School and Murray High School being used as filming locations.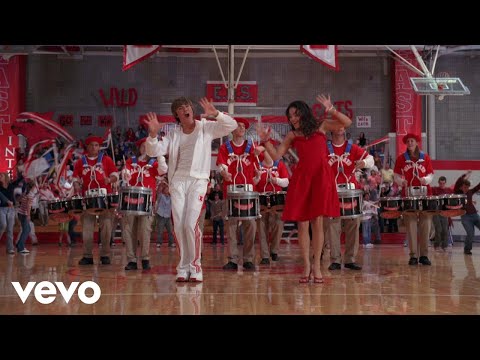 Yep, that's right: instead of constructing elaborate sets, High School Musical was shot in real-life schools. That means if you're lucky enough to attend one of the two schools, you'll have strolled down the same corridors as Troy, Gabriella, and Sharpay.
Additional photography was also required for outdoor locations, with Salt Lake City and areas in Los Angeles being being used to bring the movie to life.
For more movie magic, check out our guide to every major new movie coming out in 2023, as well as our picks for the best movies of all time (spoilers: High School Musical didn't make the cut).