Doug Bradley is known for starring in some of the best horror movies ever to hit the big screen. Since 1987, scare fans know the star for his iconic role as Pinhead in the Hellraiser movies. However, Bradley's new movie, Thorns, puts all the gore and gruesome practical effects of Hellraiser to shame.
Fangoria recently released a collection of photos of Douglas Schulze's upcoming science fiction movie Thorns. According to a synopsis from the publication, the upcoming flick's story "centres on an ex-priest working for NASA who is sent to investigate a remote observatory." However, he soon discovers "the signal has set in motion the biblical end of times."
Bradley stars in the film as a "mysterious archbishop", and although the star looks relatively normal (with no metal poles sticking out from his forehead this time around), the pics of his co-stars are downright gnarly.
In one image, we see a monster with blood and spit coming out of his palms that also work as horrific mouths. His eyes are blinded by rings of thorns on his head, and is missing the majority of his facial features.
The pictures have a strong cenobite feel to them, which is understandable as Schulze cites Carpenter and Clive Barker as key inspirational figures for his monster movie.
"The intention was to make a 'monster' movie as a kind of homage to the great horror cinema of the '70s and '80s," he explained.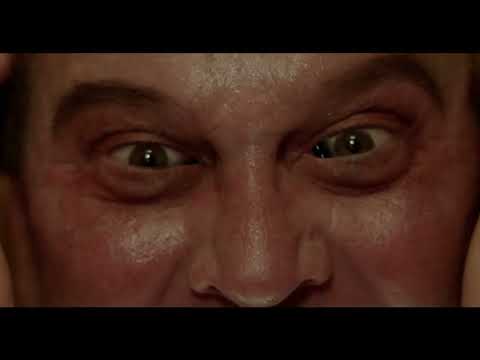 "John Carpenter's The Thing, Ridley Scott's Alien, William Friedkin's The Exorcist, and, of course, Clive Barker's Hellraiser were all inspiring."
Thorns is expected to release sometime in 2023. While we wait on more news, here is our list of the best movies of all time.