A new Norwegian horror movie looks set to be one of the weirdest of the year, if its new trailer is anything to go by. The director was inspired by Beauty and the Beast, Fifty Shades of Grey, and Takashi Miike's Audition – just to give you a flavor of what you're going into. Good Boy is a romance movie about a woman who meets a man, and his dog. But the dog is just a guy in a costume.
Good Boy premiered at Beyond Fest in Los Angeles in September 2022, and will be released on digital platforms on September 11, 2023. In the new movie, Gard Løkke plays a millionaire named Christian who meets a young student called Sigrid – and if that sounds familiar, it is deliberate.
Director Viljar Bøe told Eye for Film; "The idea was a little bit inspired by the Fifty Shades Of Grey and the Beauty And The Beast trope. The dog is kind of like his dark, sick secret where in Fifty Shades Of Grey it's his BDSM, or his family secret. Then in Beauty And The Beast, the dog is kind of the beast at the start of Good Boy."
Christian takes Sigrid back to his large and impressive home, where she meets his dog Frank (there's gotta be some Donnie Darko influence here too) but…it's actually a guy in a dog costume. Christian tells her; "it's very important that you treat him like a dog." He later says that Frank has been through a lot, and no one has been there for him except Christian. The trailer certainly has creepy horror movie vibes, so this cozy set-up unsurprisingly turns sour.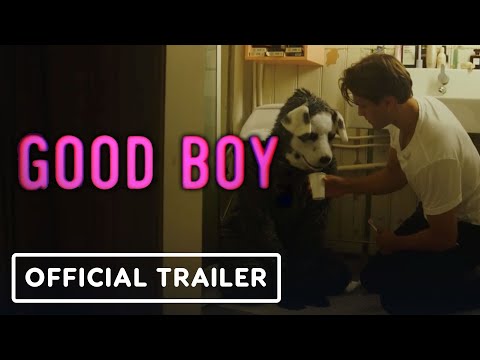 For the five of us who watched the Elijah Wood comedy series Wilfred – our time has finally come! Bøe says that it's also a welcome new entry in the daytime horror movie canon; "It was important for us to make it look very naturalistic and realistic. You know, scary things happen in the daylight too and we do see that in movies nowadays. We're leaning more towards that. Midsommar, for example. Maybe it's a trend that's happening."
Check out our guide to the best monster movies and the best werewolf movies – for more canine frights.