There are a lot of good deaths in fantasy series Game of Thrones. Like, a lot. But one of the better exits for a Game of Thrones character was Lyanna Mormont, died battling the White Walkers to the bitter end.
Speaking on Jimmy Kimmel Live!, Bella Ramsey, who played Lyanna, explained that she thoroughly enjoyed putting together that whole scene. "There's like a giant robotic claw and a green screen," she remembers. "It's programmed to shake me around. I was like twenty foot up in the air, they had to throw the blood up to me so I could do it myself."
Production wound up giving her a bottle of blood for different takes, because she'd swallow it if holding it in her mouth from the ground. Basically, there was a lot of blood, and that's always fun in filmmaking.
Ramsey dispels the rumour that people got a personal phone call if they were going to be killed off. "I didn't get a phone call," she recalls. "Actually my mum read it first. I woke up in the morning and she said: 'You die.' But I was happy to."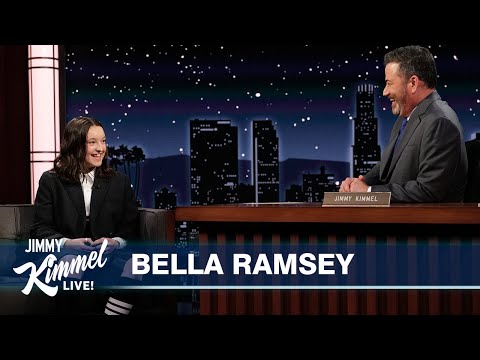 Hearing you're going to pass away is surely an odd way to be greeted by your parents, but if you're part of Westeros, maybe it's to be expected. Ramsey currently starts in horror series The Last of Us, as Ellie a young woman who's being escorted across dystopian American by Pedro Pascal's Joel. We call it a "near-perfect" adaptation of the videogame in our The Last of Us review.
For more on that show, have a look at our guide to The Last of Us zombies. If you'd like to return to the seven kingdoms, peruse our piece on the House of the Dragon season 2 release date.