We never expected Frasier to return to our screens, and even when the TV series got the greenlight for a reboot, we still had our doubts. But, the Frasier reboot release date is coming nonetheless, though it will be without the majority of its original cast.
That's no problem though, according to the star of the comedy series, Kelsey Grammer. In fact, the actor believes the fact none of the supporting cast are coming back for the revival can be a blessing in disguise.
Speaking on LIVE with Kelly and Ryan, Grammer explained how the sitcom reboot is shaping up and why he isn't worried about his former castmates leaving the show behind.
"We were circling this about five years ago, and it's finally made it through the development process and it's been through several manifestations," Grammer said.
"I originally wanted everybody to be back, but we were still going to move Frasier somewhere because he had left Seattle in the previous incarnation. This definitely needs to be another act for him," the actor added. "But then David [Hyde-Pierce] and Jane [Leeves] and Peri [Gilpin] were sort of on the fence and we couldn't make it all happen."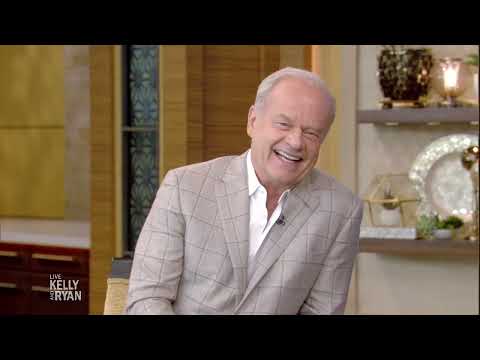 However, Grammer sees the positive side of this: "It turned out to be a great thing. Frasier is going back to Boston to tie up some loose ends in his life."
We can't wait to see how this reboot turns out. Until then, why not check out our list of the best '90s TV shows for more nostalgia, the best Netflix series for something more modern, or look ahead with our guide to the Indiana Jones 5 release date for more long-awaited follow-ups.