As William Afton himself says, "I will always come back" — so that probably explains why his actor, Matthew Lillard, has signed on for three Five Nights At Freddy's movies. The horror movie legend let this slip during a March interview with WeeklyMGT, where he said he had signed a three-picture deal with Universal and Blumhouse. Given the elaborate lore at the heart of the Five Nights at Freddy's videogames, it's clear to see why they'd need three new movies to cover it.
Based on the trailer, it looks like the upcoming video game movie will be predominately covering the first Five Nights at Freddy's game. That said, we imagine the monster movie will also incorporate characters from other games like Springtrap and answer questions about why the restaurant closed down in the first place, Mike's mysterious connection with William Afton, and how the animatronics became possessed.
If Afton appears in all three movies, we can assume the trilogy will remain focused on the main game timeline and Mike's perspective. In this case, we imagine the second body horror movie would continue the story by primarily adapting Five Nights at Freddy's: Sister Location. This would mean the sequel takes place in warehouse Circus Baby's Entertainment and Rental as opposed to the infamous pizzeria and would follow Mike's interactions with Circus Baby, Ennard, and various other possessed animatronics.
Following that, it would make sense for the final movie in the trilogy to take inspiration from the next main game in the chronology: Freddy Fazbear's Pizzeria Simulator. In this videogame, the unnamed player —who is widely assumed by fans to be Mike — becomes the owner of a Freddy Fazbear Pizzeria franchise and is tasked with preparing the restaurant for opening.
But it later transpires that this is a plan put in place by Henry Emily, Afton's former business partner, to get all the possessed animatronics in one place and put an end to Afton's reign of terror for good.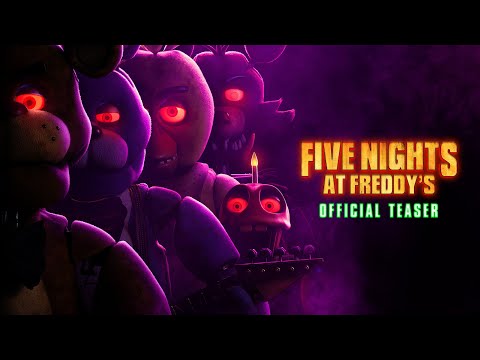 It would make sense for the trilogy to cover these events while drawing upon other revelations about Afton's misdeeds and past revealed in other spin-offs and minigames. But it's also possible for the trilogy to shift focus and for the next two movies to feature other protagonists instead of Mike — like fellow security guard Jeremy in Five Nights At Freddy's 2, or runaway child Gregroy in Five Nights at Freddy's: Security Breach.
Still, whatever happens, we'll be seeing a lot of animatronics going mental, and we have faith that Lillard will make William Afton one of the best movie villains of all time.
If you can't wait to meet them, here's what you need to know about the Five Nights At Freddy's movie release date. Or, check out Lillard's performance in the first Scream movie on Paramount Plus. It's the best movie in the franchise and is the reason why horror fans are so hyped for Lillard to return to the genre.