For the whole of the thrilling FNaF movie runtime fans of the games (and newcomers to the animatronic world of horror) will be immersed in a world of devilish delight while attempting to get through the night shift with their underwear intact.
That might not be as easy as it seems because the Five Nights at Freddy's movie is packed with plenty of genuine frights (to learn more about our thoughts on one of the month's best horror movies, you can check out our FNaF movie review). So you know precisely how much fear you'll have to endure, we've got the new movie's runtime explained below.
How long is the new FNaF movie?
The Five Nights at Freddy's movie runs for 109 minutes, which is one hour and 49 minutes.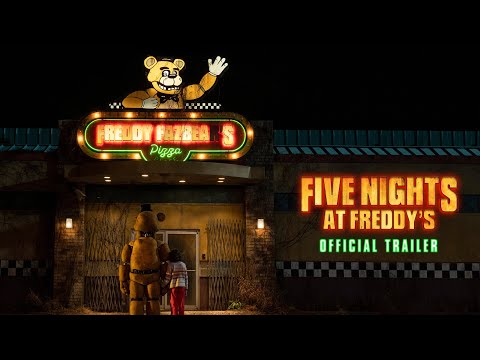 Horror films tend to be on the slightly shorter side, but the new FNaF movie bucks that trend by coming in at just under two hours, which honestly has got us a little worried.
We think some nervous fans might find themselves pretty exhausted by the time the credits roll because Five Nights at Freddy's has the potential to be a certified jump scare machine, just like the games. What else did you expect from a film based on one of horror's best PC game series?
You can stream FNaF on Peacock on October 27 or catch it in cinemas, an even bigger, more bombastic experience.
For more on the FNaF movie, find out if it has a post-credits scene, and learn how the FNaF movie differs from the games. Or, we've got a list of the best movies of all time, including some comedies, if you want to un-scare yourself before bed.