What is the Ferrari release date? A new movie from Michael Mann is always worth getting excited about. When you've made Heat, you pretty much get a free pass for the rest of your career. His latest movie tells the story of a motoring legend, so we're getting our driving gloves at the ready.
Ferrari is a biopic based on the life of Enzo Ferrari who founded the car company… well, it's Ferrari, obviously. Adam Driver has stepped into some very odd-looking prosthetics to play the man behind the title and it was one of the most exciting new movies to premiere at the 2023 Venice Film Festival. Oscars, perhaps, beckon for Driver and Mann next year.
With such great pedigree on both sides of the camera, Ferrari has the ingredients to be among the best movies of 2023. So let's fasten our seatbelts, floor that gas pedal, and reveal everything we know about the Ferrari release date, as well as the rest of the talented cast assembling alongside Driver.
What is the Ferrari release date?
It's a very happy Christmas for motoring enthusiasts as Ferrari is set to power-slide into movie theaters on Monday December 25, 2023.
Ferrari premiered at the Venice Film Festival at the end of August 2023 and currently holds a 75% approval rating among critics on Rotten Tomatoes. The signs are good for this one.
Meanwhile, if you're in the UK, Ferrari will be available on Sky Cinema/NOW from Tuesday December 26, 2023. So while you're recovering from your Christmas over-indulgence, you can settle in with what could be one of the best drama movies of the year.
Who is in the Ferrari cast?
Adam Driver leads the Ferrari cast as motoring pioneer Enzo Ferrari, with Penelope Cruz as his wife Laura.
Driver and Cruise are joined in the ensemble by Shailene Woodley, who plays Ferrari's mistress Lina Lardi. Lina was the mother of Ferrari's second son.
The real-life danger presented by the high-speed world of motoring in the 1950s will play a significant role in the movie. The terrific British actor Jack O'Connell portrays racing driver Peter Collins, while Gabriel Leone is the Spanish aristocrat and racer Alfonso de Portago.
Ferrari cast list:
Adam Driver as Enzo Ferrari
Penélope Cruz as Laura Ferrari
Shailene Woodley as Lina Lardi
Gabriel Leone as Alfonso de Portago
Sarah Gadon as Linda Christian
Jack O'Connell as Peter Collins
Patrick Dempsey as Piero Taruffi
Michele Savoia as Carlo Chiti
Erik Haugen as Edmund Nelson
Andrea Dolente as Gino Rancati
Giuseppe Bonifati as Giacomo Cuoghi
What is Ferrari about?
The Ferrari plot follows Enzo as he battles to save his company from bankruptcy by making a big gamble on a prestigious Italian race.
The movie depicts Enzo during his years of middle age as he seeks to turn Ferrari's fortunes around by focusing on the racing division and, in particular, the 1,000-mile Mille Miglia race. Based on the trailer, we know there will be plenty of high-octane racing sequences.
As well as the action on the track and in the boardroom, the movie will deal with the complex marriage between Enzo and Laura, as well as the death of their son.
Is there a Ferrari trailer?
The first Ferrari teaser trailer arrived on August 30, 2023.
It's light on dialogue, but big on showcasing Driver's physical transformation and depicting some of the full-throttle race scenes we can expect to see when the movie arrives on our screens.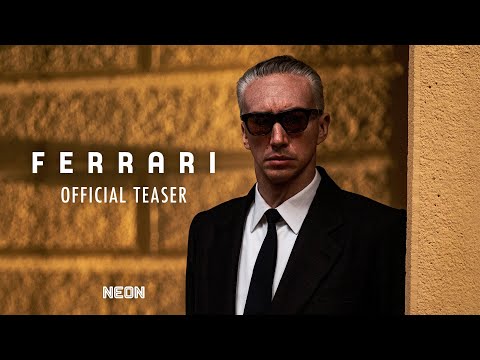 Where can I watch Ferrari?
Ferrari will be released exclusively in cinemas in the USA, while UK viewers can watch it via streaming courtesy of Sky Cinema and NOW.
That's everything we know about Ferrari for now, but we'll update this guide if anything changes. In the meantime, learn how Heat is a remake of a Michael Mann movie you've never seen and find out which actor Al Pacino thinks should replace him in Heat 2.
We've also got more information on the other biggest movies on the way as part of awards season, including the Killers of the Flower Moon release date and the Napoleon release date. And for other contenders, read our Barbie review and Oppenheimer review.