When Dwayne Johnson announced that Moana was getting a Disney live-action remake, many jokes were made about how 'the hierarchy of Disney movies were about to change.'
Sure, this may have been a riff on his now-infamous PR campaign for DC movie Black Adam, but it gets one thing wrong. The hierarchy of Disney movies will, arguably, never change because if one exists, then animated movies are definitely not at the top. Instead, they're arguably seen as inferior or second-rate to live-action movies.
The House of Mouse producing live-action reboots is nothing new. As demonstrated by films like The Jungle Book and Maleficent, these movies can oftentimes be a massive success, both commercially and from a storytelling and creative perspective.
But with live-action reboots coming thick and fast and the gap between the original animated movie and its IRL version becoming increasingly thinner, it's natural to start wondering about how these large-scale studios see their 2D and 3D creations. Moana, for instance, was only released in December 2016, making the gap between the animated musical and the announcement of its reboot just over six years.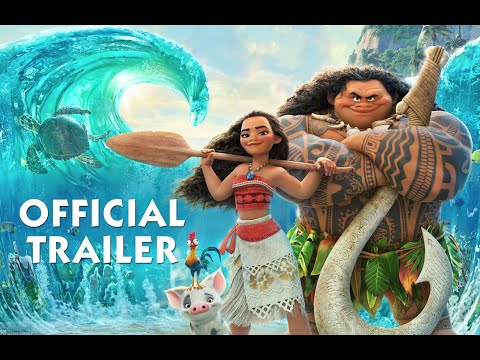 When enough time has passed for us to get nostalgic over an animated Disney movie, a live-action version makes sense. Family movies like the live-action Cinderella exemplify this perfectly, as it stayed true to its animated roots and brought the story to a new generation.
Bringing the much-beloved animated Disney princess to life with such care and attention to the original film made it feel like a tribute and a love letter to it. In turn, films like the live-action Cinderella are arguably a gateway for young people to explore the original film. But six years isn't enough time to feel nostalgic.

It's barely enough time for the animated Moana to transfer out of our short-term memory. This makes a live-action remake of Moana feel less like a tribute and more like a retcon. By this, I mean that it feels like there's this underlying idea that to remake an animated movie into a live-action version is to 'improve' it and that live-action as a medium is inherently better than animation.
I won't labour over the 'animation vs live action' debate here because the answer should be obvious. Animation, in and of itself, is a fantastic art form for all ages. Some of the best movies of all time are animated. Two of the highest-grossing movies of all time — James Cameron's Avatar and Avatar 2 — are animated.
With its innovative use of 2.5D animation, Puss in Boots 2 was nominated for an Academy Award. Spider-Man movie Into the Spider-Verse not only won an Academy Award, and but its sequel, Across the Spider-Verse Part 1, is one of the most highly-anticipated new movies of the year.
But despite evidence proving otherwise, it seems like Hollywood can't shake the idea that animation is, by definition, inferior to live-action. Couple this line of thinking with high-profile comments made last year about animation being "just for children," and it becomes increasingly apparent that these reboots aren't done to honour its source material.
Instead, they're arguably done with a desire to replace said source material because it's considered to be of a poorer standard because it's not live-action. Instead of being made with love, it feels like these reboots are being made with a glimmer of resentment toward their original form.
Live-action remakes can be a force for good and can help enrich the experience of the original animation, but when it's made with the desire to scrub out its history rather than complement it, then that always shines through in the end. What was once vivid becomes dull, and what was once bursting with life becomes hollow and soulless.