Since it was first announced several months ago that James Gunn and Peter Safran had taken over the DC Universe, everyone has been hotly anticipating the first project under the new regime. That is going to be an animated series called Creature Commandos, and Gunn's brother Sean has revealed that he's already done some voice recording for it.
"The crazy thing about animation, is that a lot of times you don't really get to see your colleagues very much because you're mostly recording separately," Sean Gunn told ComicBook.com. Sean will be reprising his role of Weasel from The Suicide Squad in Creature Commandos. He is set to pull double duty as well, as he will also provide the voice for GI Robot.
Sean continued; "I can't say much other than we do get to learn a little more about The Weasel, which is pretty interesting. GI Robot is a character that's very near and dear to my heart. I grew to love him in the course of working on the character. We've done a little recording so far. I know Frank [Grillo] and David [Harbour] have done some recording a little bit, and I love the scripts. They're so freaking cool."
Another Suicide Squad spin-off did very well with audiences in 2022 and fans are eagerly awaiting Peacemaker season 2. Yet another, Waller, which centres around Viola Davis' character – is expected in 2024. 2024 is also the expected release date for Creature Commandos.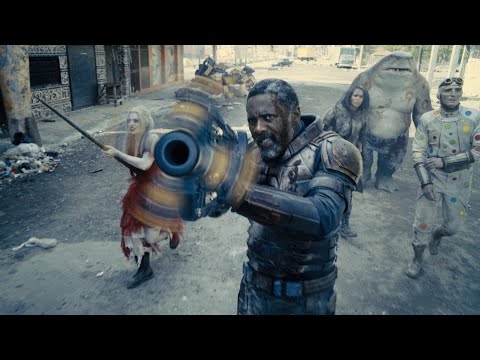 Sean Gunn is a frequent collaborator in his brother's projects, and he can currently be seen in Guardians of the Galaxy 3 as Kraglin. Sean also does the physical on-set acting for Rocket, whereas Bradley Cooper provides his voice.
If you're a DC dude, check out our guides to the best Batman villains and the best Batman actors – we're sure they won't cause any arguments!