Given the recent changes in the DCU, Warner Bros and the former HBO Max, and other streaming services not only canceling shows but removing them all together – it's understandable that casts and crews have got angsty about unreleased episodes of their beloved TV series. Doom Patrol star Michelle Gomez recently posted to her Instagram her fears regarding the second half of the DC series' fourth and final season, which has not yet aired.
Gomez posted; "I have a sinking feeling the final installment of Doom Patrol was binned. If this really is the case, then get ready for a huge dump of my own. I mean seriously, how can you bin a show with an Oscar winner (Brendan Fraser) and talking butts?"
DC supremo James Gunn quickly addressed the rumors and cleared them up, as has often been the case in the past. When first asked, he replied; "I can't imagine a world where completed episodes are not going to be released." He later returned to confirm; "I now have confirmation: as I surmised, no Doom Patrol episodes are absolutely NOT being shelved, even though the premiere date for the next shows hasn't yet been announced to the public."
The previous seasons of Doom Patrol have each had different amounts of episodes. Season 1 had 15, Season 2 had 9 and Season 3 had 10. So, far six episodes of Season 4 have aired, with the last one coming out in January 2023. The remaining six episodes have been filmed. Star Mark Sheppard has said; "Genuinely, I do know that Jeremy [Carver, showrunner] was prepared for this. So the end of Doom Patrol, season 4B, is really good. It's really good as an ending."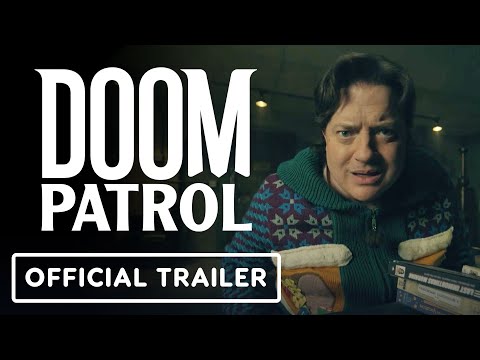 "I would like to say it's a great finish," star Joivan Wade told CBR in an interview. "It's satisfactory for the fans, which I felt was most important. It upsets me when shows don't get the opportunity to close the chapter, to allow the fans to feel whole and healed and like they've actually been a part of something that they come full circle with."
He continued, "I feel we really got the opportunity to do that with Doom Patrol this season and give the fans what they have wanted and the payoff of everything that we have built over the last four years. It's something everyone is going to love. The rest of the season is some of our best work. I can't wait for everyone to see that."
While we wait for the second half of Doom Patrol season 4, check out our guide to Peacemaker season 2 and Harley Quinn season 4.