David Corenswet might just be the perfect man to take on the role of Superman in the DCU, as the actor actually called for a "bright and optimistic" take on the character almost four years ago, which is exactly what the fans want now he's in the role.
The DCU's big reset is underway, with fresh actors taking on key roles as the most popular DC characters for James Gunn's slate of new movies. Corenswet has been chosen as the man to take over from Henry Cavill as Superman, and it seems the actor has got the right idea when it comes to aligning the hero with what fans expect of him.
Speaking to Entertainment Weekly in 2019, Corenswet said: "My pie-in-the-sky ambition is definitely to play Superman. I would love to see somebody do an upbeat, throwback [take on Superman]. I love the Henry Cavill dark and gritty take, but I would love to see the next one be very bright and optimistic."
Talk about manifesting success for yourself! Corenswet will debut as the new Man of Steel in Superman Legacy, due for the big screen in the summer of 2025. And judging by what we know about the project from both James Gunn and Peter Safran, Corenswet's take on the iconic hero will be almost exactly how he imagined it all those years ago.
Safran previously said this new Superman will be all about "kindness in a world that thinks that kindness is old-fashioned," while Gunn promised the upcoming DC movie will have a "unique and fun and emotional" approach.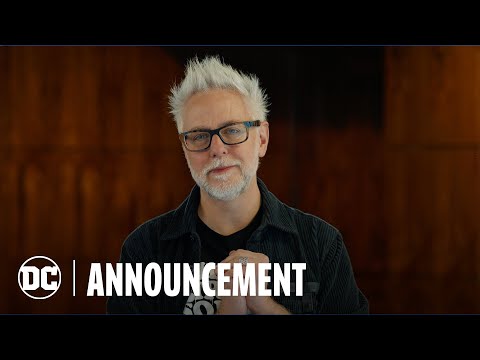 Personally, I love Man of Steel, Batman v Superman, and Zack Snyder's Justice League. All three rank among the best superhero movies of the last decade in my opinion, and I think seeing the darker side of Superman was really fascinating, as we got to grips with what it really means to be an omnipotent god on a planet which both desperately needs you, and is desperately afraid of you.
Nevertheless, I totally get why people want to see a more happy and compassionate Supes after that darker tone we got throughout the Zack Snyder movies. It's time for something fresh and more hopeful now, and it sounds like the combination of Corenswet and Gunn will offer that in this particular corner of Chapter 1: Gods and Monsters.
We've still got a good 18 months to wait until we see this bright vision of Kal-El's place in the universe (as long as the ongoing Actors Strike doesn't delay things), so you may as well start from the very beginning and watch the DC movies in order before the new films come along and make that super confusing. Or, if you'd rather stick to the main man, you can find out how to watch the Superman movies in order, too. If being benevolent isn't up your street, you'd probably feel more at home perusing our list of the best DC villains (or worst, depending on how you look at it).