If you'd told us a while back that a cocaine-fuelled bear would be the centrepiece of one of the most talked-about comedy movies (and one with potential to also become one of the best action movies) of 2023, then we probably wouldn't have believed you.
But it looks like we're not the only ones in disbelief, since one of Cocaine Bear's stars has come out to express her surprise and sheer joy at not only being able to star in a film with such a high-octane and crazy concept but also being able to do so at a later point in life.
With the Cocaine Bear release date fast approaching, people are talking about it left and right. And if the wonderfully wacky nature of the idea or fact that the film is actually based on a true story isn't enough to tempt you, then perhaps the star power will do the trick. Directed by Elizabeth Banks, the movie also contains the talented likes of other big names such as Ray Liotta, Keri Russell, and Alden Ehrenreich.
But one star, in particular, had the loveliest reaction to being cast in the hyper-violent animal frenzy. Margo Martindale, who plays forest ranger, Liz, spoke to Entertainment Weekly about how delighted she was.
"I never thought at age 70 I would be doing an action movie, but I guess I did!" she said.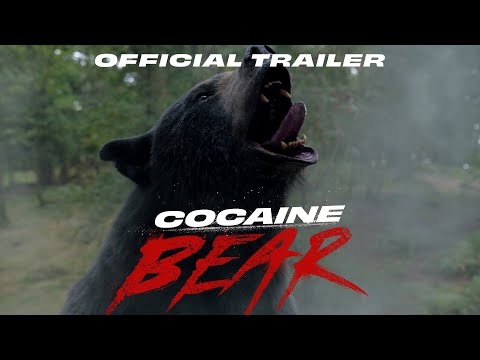 Martindale also talked about her surprise at just how much she had to get stuck into the demanding and high-intensity part.
"I thought when I read the script, well, I'm sure there'll be somebody to do all the stunts for me. And when I got there, I said, "Are you kidding? You mean I have to get down there and do that?" [Elizabeth] said, "You read the script!"
At least it wasn't too much pressure on the now 71-year-old actor, who went on to say: "I did have a stunt double, who was wonderful."
If you can't wait until you can get a proper glimpse of this revved-up beast, then why not take a closer look at the real-life inspiration in our breakdown of the bizarre events that inspired the movie? Or if it's some more animal-induced chaos you're after, then take a look at some of the best shark movies of all time!