With a specific embarrassing moment haunting him for 29 years, Severance star Adam Scott probably could've benefitted from some Lumon Industries memory-wiping in real life.
Scott revealed all about the faux-pas during an episode of the podcast Pod Meets World, as he reminisced about his recurring role as Griff in '90s TV show Boy Meets World. After bad boy Harley Keiner goes to reform school, Griff becomes the new leader of the bullies at John Adams High, terrorising teachers and students alike in season 2 until his lackeys, Joey and Frankie, decide to grow a backbone and not be bullies anymore.
But despite playing the bad guy in the comedy series, Scott revealed that it was an awkward experience with then-co-star Rider Strong that made him feel victimized.
"I get to finally ask Rider about this thing – this has literally been tugging at me for 29 years," Scott began. "It was the season finale of season two. There was a scene going on that was the last scene that would be shot for the season. I was on the side watching. We were all gathering around knowing the last scene was about to finish, and the scene ends. I have no sense of accomplishment here, but I can tell something's about to happen."
After everyone on the set of the TV series "just erupted" and started "cheering," Scott recalls how several cast members hugged and high-fived him."I'm like, 'OK, sure!' Then Blake and Ethan go up to you, Rider, and they high-five and hug you. Then after they do that, I'm like, 'Hey, congratulations buddy.' I give you a high-five and I go in and hug you and, as I do that, you push me off and give me a look like, 'Wait a second, who the f*ck are you?' And then you run away."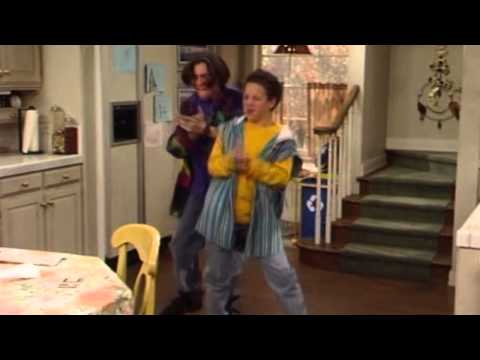 Strong, who is a co-host on the podcast, seemed baffled by the interaction, asking, "Are you serious? Why would I do that? It actually doesn't sound like me at all, because I'm such a hugger." Expressing relief, Scott said in response, "I'm so glad you don't remember that because, to some extent, that means it wasn't a traumatic experience. I remember being like, 'Oh no no no, I'm sorry. What just happened?'"
Scott was then asked if he had "been holding this in for 29 years," to which the actor replied, "Yes." All episodes of Boy Meets World along with its sophomore series, Girl Meets World, are available to watch on streaming service Disney Plus. But if you're after something a little less wholesome, check out our guide to the best horror series.