Since its debut in 2011, Black Mirror has had a massive influence on the speculative fiction and dystopian genre – across both TV and movies. A lot of science fiction movies that have been released in the last decade have undoubtedly been inspired by Black Mirror, but until now, there has never been a direct movie adaptation of any of the episodes.
Charlie Brooker has probably had multiple offers, but Black Mirror is something that he tightly controls. Brooker probably doesn't want other writers and directors putting their own stamp on his unique ideas without him overseeing the project. There is one episode from the show's first season that Brooker doesn't have the rights to, however, because it was written by Succession creator Jesse Armstrong.
The Entire History of You is one of the best Black Mirror episodes, with typically strong – and heartbreaking – performances. In this case, they come from Toby Kebbell, who self-destructs his relationship with Jodie Whittaker thanks to an implant that records all of his memories. He uses the tech to 'investigate' his wife who he suspects of cheating.
According to a detailed new article by Collider, it turns out that shortly after the episode aired, Armstrong started shopping the concept around as a movie idea – and a bidding war ensued. Two actors who have dabbled in directing and producing – Robert Downey Jr and George Clooney – were both interested. RDJ won the bidding war for his Team Downey production company, and Warner Bros were set to distribute.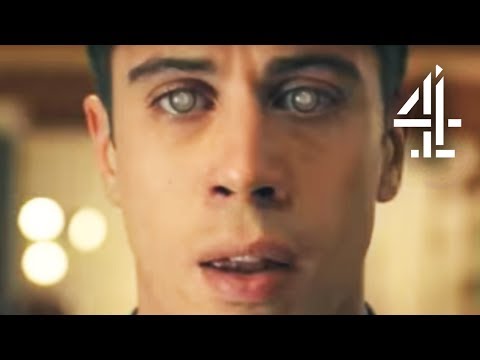 Since the project was announced in early 2013 – an entire decade ago – things have gone quiet, and it obviously never happened. In a 2018 interview, Armstrong said that Downey's option had lapsed and he was still looking for someone to produce the movie. Now that Armstrong has leapt to superstardom thanks to one of the other best TV series of the last decade; Succession, you would think that this would definitely be something he could make happen – if he still wants to.
Check out our guide to the best sci-fi series.