Ben Affleck has been a busy man recently with the release of Air – a movie that he both directed and acts in. He's also reprising his role as Batman in the upcoming DC universe movie The Flash. But it will probably surprise you to learn that he has another new movie out, that has very much gone under-the-radar in terms of marketing and awareness.
The thriller movie is called Hypnotic and is directed by Robert Rodriguez – who is behind 90s cult classics Desperado, From Dusk Till Dawn, and The Faculty. He moved onto family movie series Spy Kids in the 2000s, before returning to the adult arena with Sin City, Planet Terror, and Machete. Most recently, Rodriguez directed Alita: Battle Angel (which has a passionate fanbase) and episodes of Star Wars series The Mandalorian and The Book of Boba Fett.
Unfortunately, Hypnotic is not getting the best reaction from critics, but it looks like it might be a fun bad movie, at least. William Fichtner plays a hypnotist who can control people and make them perform certain acts, such as bank heists. Things get super twisty and stray into the science fiction movie genre, and it definitely seems like Rodriguez (perhaps unwisely) attempting a Christopher Nolan.
Variety critic Courtney Howard shared an initial reaction on social media; "If you love movies that are 'so bad, they're good' as much as I do, lemme be the first to tell ya that we are eatin' good with Robert Rodriguez's Hypnotic. I cackled with glee the entire time."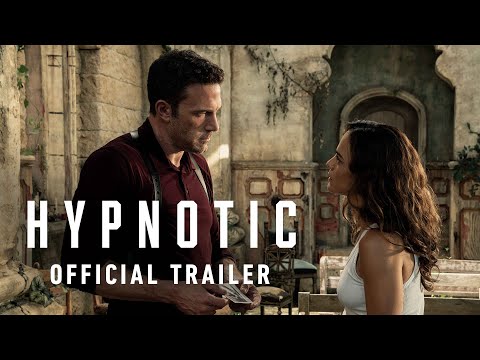 Hypnotic currently has a 41% "rotten" rating on review aggregator Rotten Tomatoes, but that's only from 22 reviews. Critic Robbie Collin says; "Imagine Christopher Nolan's Memento if it had been rewritten by an escaped lunatic…"
Hypnotic is out in the US now and in UK cinemas from May 26. Looks like you'll have to check it out yourself to decide if it's "so bad it's good" or just bad. In the meantime, check out our guide to the best Ben Affleck movies.