Ben Affleck, Matt Damon, and Brendan Fraser are three of the biggest names in Hollywood right now. Rightly so: Fraser just won this year's Oscar for Best Actor, while Affleck and Damon are riding high with the release of Air, one of the best movies of the year so far (check out our Air review for more).
Now, while reflecting on their careers in an interview with Vanity Fair, Affleck and Damon recalled a heart-warming memory of Fraser from when all three of them starred in the same film: the drama movie School Ties from 1992.
Speaking on School Ties, Ben Affleck said, "[School Ties] was a big break for Brendan, actually." Damon continued, "They found Brendan [Fraser for the lead role] after a long search. All of us had read for it… we both remember him as being so kind."
Agreeing, Affleck concluded, "He was just a really good person. You got that sense from Brendan that there was no ego, and you know young guys can be sort of indistinguishable from chimpanzees. He was kind and gracious and could have easily lauded it over everyone that he was the lead.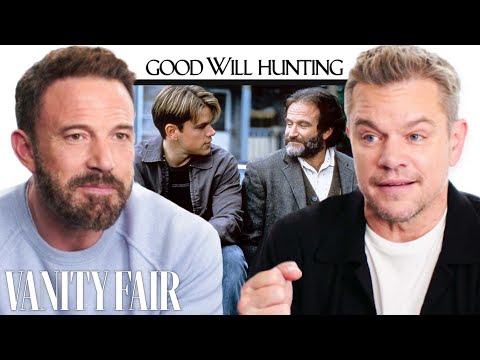 "He came to my house for a barbeque, my mom's house in Cambridge, he was just sweet. I like the guy, I'm really glad for him."
The fact that each of Affleck, Damon, and Fraser (now all Hollywood royalty) were in School Ties is undoubtedly the most notable aspect of the otherwise-forgotten '90s movie. However, the memories the actors have of their time on it just add to the growing evidence that Fraser is an all-round good guy, and always has been.
Brendan Fraser's new movie is the upcoming Killers of the Flower Moon, directed by Martin Scorsese. Meanwhile, Damon's next release is the equally exciting Oppenheimer. Check out our guides to the Killers of the Flower Moon release date and the Oppenheimer release date to learn more. Or, find out why Matt Damon was the biggest reason why Ben Affleck left the DCU.