To coincide with Arnold Schwarzenegger's new Netflix series FUBAR, which is set for release on May 25, the streaming service is also putting out a three-part Netflix documentary called Arnold – which will be coming on June 7. The documentary will feature recreations of Schwarzenegger's childhood and early years in the Austrian army, then will follow his bodybuilding career, becoming the biggest Hollywood star on the planet, then his political career.
The series is directed by Lesley Chilcott, who produced the Oscar-winning documentary film An Inconvenient Truth (2006) and directed the Charles Manson docuseries Helter Skelter: An American Myth (2020). Arnold is produced by Allen Hughes, who recently made the highly acclaimed docuseries Dear Mama, about Tupac Shakur and his mother Afeni.
The trailer shows Schwarzenegger being honest and reflective about the challenges of being Governor of California (which has one of the largest economies in the world). He says; "it was tough on my marriage, on my relationship with the kids. I have caused enough pain for my family. I'm going to have to live with it the rest of my life."
FUBAR is an upcoming comedic thriller series which has a similar concept to spy movie Mr & Mrs Smith, but instead of a married couple who don't realize that they're both spies – it's a father and daughter. It's the first time that Schwarzenegger has starred in a TV series. The series stars Top Gun's Monica Barbaro, as well as Adam Pally, Jay Baruchel, and Gabriel Luna.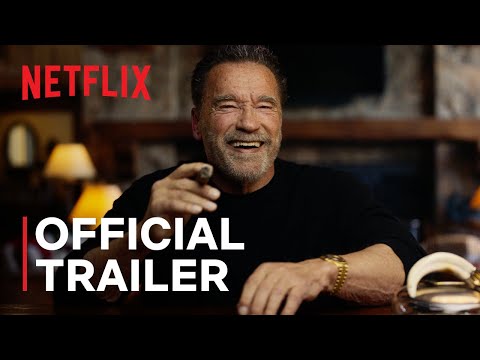 Arnie is not the only Hollywood star turning to TV for the first time. His action star rival Sylvester Stallone has just done the same, in Amazon Prime's Tulsa King. Harrison Ford is another movie star who has just turned to leading TV series for the first time – with Apple TV's Shrinking and Yellowstone: 1923.
Check out our guide to the best Arnold Schwarzenegger movies.