In the 1980s, an arcade game took inspiration from the two biggest and best action movie stars of the day – Arnold Schwarzenegger and Sylvester Stallone – and created a massively popular classic. Contra moved from the arcades to the Nintendo (NES to be exact) at home, and its music and sound effects still evoke nostalgia to this day.
The two characters that players could choose from were Bill – who was based on Arnold Schwarzenegger from 1985's Commando, and Lance – who was based on Stallone's Rambo (from 1982's First Blood) with his distinctive red bandana. Now the Quick Retro-Game Clip Guy on YouTube has taken Contra's shooting and explosion sound effects, as well as its iconic music, and added them to a scene from Commando.
The editing of the shooting sound effects are well timed with Arnie's rampage, but the best is definitely the hilarious explosion noises caused by grenades and rocket launchers. The sound of various goons meeting their comeuppance is also very funny.
Schwarzenegger and Stallone have famously had a rivalry and feud over the years that is now mostly good-natured. The two stars were in a constant state of one-up-man-ship throughout the 80s and early 90s, with Commando said to be Arnie's answer to Rambo.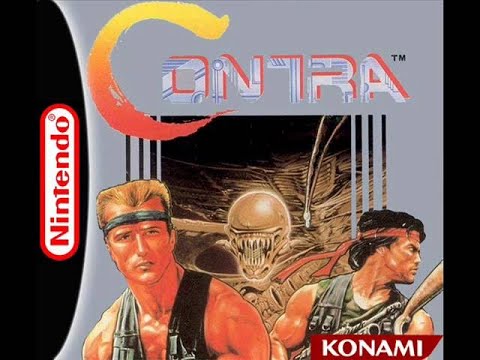 Video game movies are currently all the rage, so a Contra movie is not beyond the realms of possibility. There has also recently been the Tetris (starring Taron Egerton) and Pinball (starring Mike Faist) movies, which have evoked the 80s arcade era for that shot of nostalgia we're clearly all craving. The Super Mario Bros Movie is currently – by far – the highest-grossing movie of 2023, and even Barbie (hello, more nostalgia!) will be hard-pressed to beat it.
Check out our guide to the best war movies and take a look at the new movies still to come out in 2023.