On August 15, 1979 Francis Ford Coppola finally managed to bring his epic Vietnam war movie to the big screen after one of the most difficult movie shoots of all time. It was so fraught and arduous, it nearly killed its star Martin Sheen. The result was an enduring classic, widely considered one of the best war movies ever – Apocalypse Now.
During the 1970s, director Francis Ford Coppola was a young filmmaker at the top of his game. He released The Godfather (1972), The Conversation (1974), The Godfather Part II (1974), and Apocalypse Now (1979) one after the other – all four of which are still considered masterpieces to this day. Coppola was one of a new generation of auteurs who shook up Hollywood during this decade, along with Martin Scorsese, Steven Spielberg, and George Lucas.
Neither The Godfather or Apocalypse Now were easy films to make, for several reasons. Coppola was a perfectionist, and star Marlon Brando could be very difficult and demanding on set. Coppola spent almost the entire five-year-gap after The Godfather Part II working on Apocalypse Now, which goes some way to conveying how hard it was to get made.
Shooting of Apocalypse Now began in the Philippines in March 1976, with an intended release date of April 1977. The set was plagued by typhoons, as well as Coppola changing his mind about the direction of the film and its ending. Martin Sheen replaced Harvey Keitel in the lead role, and then suffered a near-fatal heart attack while only 36-years-old.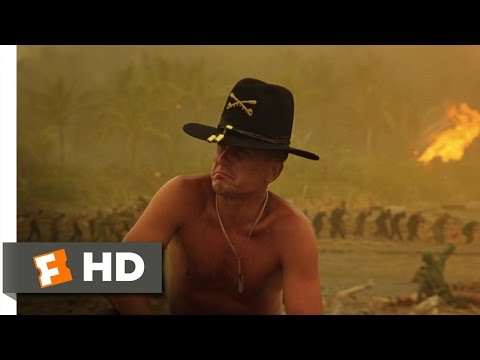 The film went massively over schedule and over budget, with Coppola producing many different cuts of different lengths and trying them out before a variety of audiences. The production was the subject of a famous documentary called Hearts of Darkness (1991).
Despite all of the problems, Apocalypse Now has endured as a powerful anti-war drama movie, which cleverly adapts a 19th century novel to the setting of a war that had only just ended when Coppola began working on the film.
Check out our guide to the best movies based on books and to the best action movies.