In order to prepare for battle in one of the best war movies of all time – Saving Private Ryan – the core group of actors were subjected to a rigorous week-long boot camp that authentically replicated the cold and wet, the lack of food and sleep, and the grueling exercise the real recruits were put through. But one actor was notable by his absence – Matt Damon – who played the titular Private Ryan.
Spielberg wanted the eight men who play the squad sent on the mission to save Private Ryan to bond – so Tom Hanks, Tom Sizemore, Ed Burns, Adam Goldberg, Giovanni Ribisi, Jeremy Davies, Barry Pepper and a pre-Fast and Furious Vin Diesel were given the full boot camp treatment. Captain Dale Dye – who also acted and consulted on Band of Brothers – was in charge of putting the 'turds' (as he called them) through their paces.
As Entertainment Weekly explained at the time of the Saving Private Ryan release; "Meanwhile, Matt Damon was AWOL. On purpose. Since Damon plays Private Ryan – the soldier the squad is hunting for – Spielberg wanted to lock him out of the octet's haggard, hollow-eyed camaraderie."
"They started to harbor that kernel of resentment, 'cause I wasn't there," says Damon, who was cast in the Steven Spielberg movie long before the success of Good Will Hunting. "These guys are lying facedown in the mud, and I'm, you know, in a bubble bath in America. When I showed up on set, a lot of that resentment just translated right onto the screen."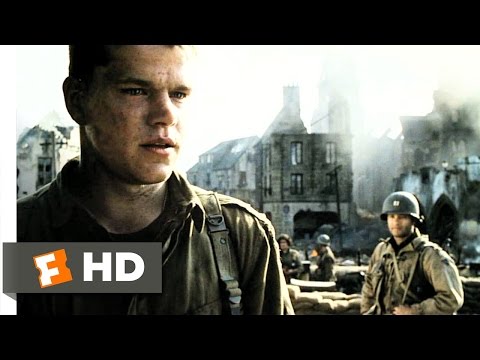 The boot camp obviously worked because Saving Private Ryan has been praised for its realism by WWII and other military veterans. Hanks and Spielberg then translated what they'd learned into the HBO drama series Band of Brothers, based on Stephen Ambrose's book. Ambrose was used as a consultant on Private Ryan.
Check out our guide to the best drama movies.