William Shatner and Jeri Ryan have a lot of goodwill from Star Trek fans, given the fact they have played some of the best Star Trek characters for several years. But even the most devoted fan of Kirk or Seven of Nine would be unlikely to defend their other collaboration – one of the worst movies of all time.
In 2019, Shatner and Ryan both starred in the occult horror movie Devil's Revenge, which combined the Indiana Jones movies with a story about a portal to hell. Charming.
Maurice Hurley, who was the first showrunner of Star Trek series The Next Generation, penned the script for the movie, so its Star Trek connections go even further than the two stars.
The story of the movie is a very strange one. Shatner plays a military patriarch who sends his archaeologist son on a quest to track down an ancient cursed relic. Ryan, meanwhile, plays the archaeologist's wife.
Rotten Tomatoes only lists five reviews for the movie, and just one of them is positive. The Guardian's one-star review referred to it as a "pudding" and said that "no opportunity for crass emotional manipulation, deadweight exposition or cornball reversals is left undisturbed".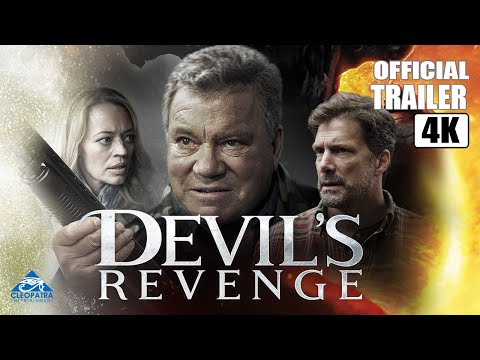 It all sounds pretty rough, so we hope that any other new movies bringing together Kirk and Seven of Nine turn out a lot better than this one. It might be too much to hope for one of the best movies of all time though.
If you're a Trek fan, we've got lists of the Star Trek captains ranked, the best Star Trek starships, and the Star Trek movies ranked. And if you're still in Picard mode, check out five things we loved about Star Trek Picard season 3.
For more from the future of the franchise, check out our guides to the Star Trek Discovery season 5 release date, the Star Trek Strange New Worlds season 2 release date, and the Star Trek Legacy release date.