Star Trek The Next Generation is one of the greatest TV shows ever made, but that doesn't mean it didn't have duds. With its long history, Star Trek royalty spans generations and includes the likes of Shatner, Nimoy, Stewart, and, of course, Jonathan Frakes. When they have opinions about the franchise, you're obliged to take note.
So, if Frakes were to say he thinks one episode of his Star Trek series should be outright banned, that would demand your attention. That is, though, exactly what the Star Trek The Next Generation cast star believes. And, the thing is, he's right.
Frakes, who recently reprised his role as Riker (one of the best Star Trek characters to ever grace the screen) for Picard season 3, spoke to TrekMovie and justified his bold thinking. "I think they should take it out of the rotation," he said, of the early and infamous season 1 episode Code of Honor.
"I was told or I was under the impression that it had rubbed so many people the wrong way that it was pulled… I think it is a great time to make that kind of – as small as it is – to make that kind of a statement would be fabulous."
Frakes was then asked to clarify if he meant that when you go to watch TNG on a streaming service the episode just shouldn't be available at all. "Yes," he said, unequivocally.
The reason for Frakes' disdain for Code of Honor, which is only the fourth episode of TNG overall, is that since its release in 1987 the episode has been widely condemned as racist. Code of Honor sees Tasha Yar abducted from the USS Enterprise by the Ligonian leader Lutan. He attempts to use her as a bargaining chip to gain leverage over Picard, and Tasha Yar is eventually forced into a fight to the death.
The obvious, uncomfortable issue is that the regressive, 'honor-bound', and conniving Ligonians are exclusively portrayed by African-American actors, making an unnecessary and racist connection. If the Ligonians had been portrayed, as most other Star Trek aliens are, by actors from a variety of backgrounds, Code of Honor still would have been a bad episode (it really is just awful), but it wouldn't have been perceived to be racist.
In the years following Code of Honor, Frakes and the rest of the TNG cast and crew have denounced the episode, and explained their discomfort with it. That explains Frakes' desire to have it banned, and no longer associated with him and his image for future generations watching TNG for the first time.
While speaking about Code of Honor, Frakes did also suggest one other possible alternative to banning the episode. "Maybe it should be included with an appropriate statement of reason. A proof of concept. This is not who we are. This is not what we stand for. It's an embarrassment to the franchise and Gene [Roddenberry] would want us to do this. Something like that."
That still hasn't been implemented. But, with Frakes' backing, it does seem like it's only a matter of time.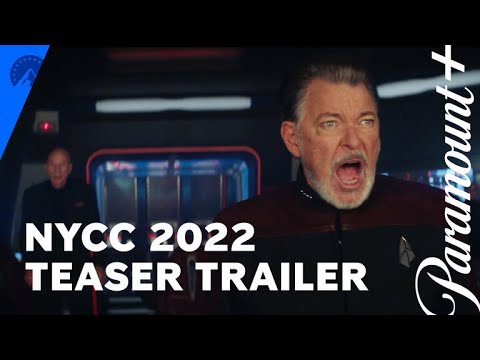 For more on Jonathan Frakes, you can learn about how he was Captain America long before Chris Evans. Or, see why he says the TNG cast members were "assholes" on set.
You can also check out our guide to the best way to watch the Star Trek movies in order, and our explainer on the Star Trek timeline. If you want to keep one eye on the future, see what's going on with the Star Trek Legacy release date, Strange New Worlds season 3 release date, and Star Trek 4 release date. You can also see our picks for the best TV series of all time, and check out what's new on Paramount Plus.