Many of the actors who have worked on Star Trek series and movies over the decades have struggled to move beyond their iconic characters and have successful, varied careers beyond the legendary sci-fi series. Patrick Stewart is one of the exceptions due to being a respected theater actor before becoming Picard, and X-Men's Professor X is just as likely to be mentioned first in his obituary as his Star Trek captain.
In today's age of conventions and comic-cons, as well as reboots – many Star Trek actors really haven't escaped their roles. Many have reprised them in recent series such as Picard, and potentially in the upcoming Star Trek Legacy. This was certainly a fear that Jeri Ryan (Seven of Nine) had when she gave an interview to StarTrek.com in 2011, saying that "was the single biggest worry that I had when I took the job to begin with."
"Star Trek is notorious for pigeonholing its actors and them not being able to break out of that and go on to other work. So I was incredibly lucky that I went on to a David Kelley show [Boston Public] immediately after Voyager ended. I was incredibly lucky and incredibly grateful, and I said to myself, 'This is going to be OK. I'm going to work.'"
After Voyager, Ryan appeared in 60 episodes of Boston Public, as well as nearly 40 episodes of Shark, over 40 episodes of Body of Proof, and 12 episodes of Bosch. However, when Star Trek came a-calling once more (when Picard began in 2020), Ryan reprised her role as one of the best Star Trek characters in all three seasons. It isn't yet confirmed, but the Picard season 3 finale seemed to be setting Seven of Nine up as Captain for the potential upcoming Star Trek Legacy release date as well.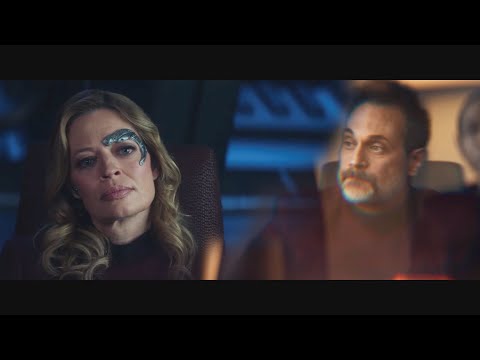 Not all of the new Star Trek series have relied as heavily on nostalgia as Picard, with Star Trek Discovery and Lower Decks having all new characters and actors. Strange New Worlds has many of the characters we know and love, but played by a new crop of actors, in a similar way to the JJ Abrams Star Trek movies.
Check out our guide to the best Star Trek captains and the best Star Trek starships. Find out 5 things we loved about Star Trek Picard season 3. Also, enjoy our guide to the Strange New Worlds season 2 episodes, ranked.