Eddie Murphy was initially on board to join Star Trek IV: The Voyage Home, but turned it down after making one demand that wasn't met. Sometimes, it seems as though almost everyone in Hollywood loves Star Trek. Whether it's Nic Cage, Mila Kunis, or Tom Hanks, the sci-fi series franchise has successfully captured the imaginations of some of the most talented people in entertainment.
Another one to add to that list is Eddie Murphy. The comedy movie actor is best known for his work on Beverly Hills Cop, Dr. Dolittle, and the Shrek movies, making a name for himself with his entertaining performances. And, the actor could have beefed up his filmography with a Star Trek movie, because he was offered to take on a role in Star Trek IV: The Voyage Home.
Now, speaking on Jimmy Kimmel live, Murphy spoke about turning down the movie because he didn't get to beam up to the Enterprise in the script. He said "Yeah, it was the one where they go to San Francisco, the one where they meet with the whale. I was going to be the one that [the crew of the Enterprise] met when they got to San Francisco. But I was like, "No, I want to beam up and be on the ship," so I didn't do it… They had me, like, talking jive to Spock."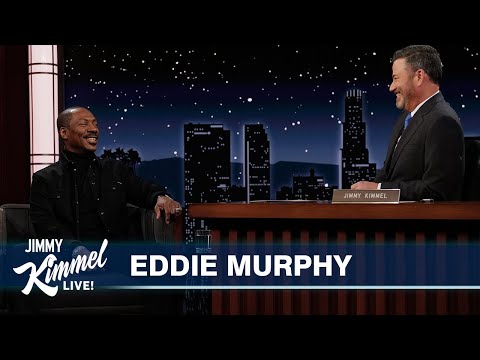 The Voyage Home (otherwise known as the one with the whales) is generally considered to be one of the best Star Trek movies around. Its fun, less serious tone was embraced by audiences, and its more light-hearted execution was reminiscent of the original Star Trek series.
Eddie Murphy might have been a good fit then, but we'll never know because Leonard Nimoy, who directed the movie, didn't meet his demand to give him a bigger role and have him on the Enterprise. With the new Star Trek 4 still in the works, there could be space for Eddie Murphy's dream to come true within the not-too distant future, though.
For more Star Trek fun, check out our guides to the Star Trek captains and the best Star Trek characters, as well as our explainers on the Star Trek Picard season 3 release date, and the Star Trek Strange New Worlds season 2 release date.