Ridley Scott has been famous throughout his career for releasing Director's Cuts of his movies – most notably, Blade Runner (we've lost count of how many different versions there are), the Tom Cruise movie Legend, and Kingdom of Heaven (where the director's cut adds an entire hour to the movie). But it looks like we might be in for a treat with the upcoming Napoleon starring Joaquin Phoenix – because we could be getting Napoleon: The Hemorrhoid Cut.
Napoleon was famously defeated by the Duke of Wellington at the Battle of Waterloo in 1815, and some historians believe that a contributing factor was Napoleon's piles, as Ridley Scott explained to Empire magazine; "We sense history might have been different had Napoleon not had a very bad attack of piles on the day of Waterloo."
"So, I had him at Waterloo, sitting on the loo, and it's pouring with rain outside, and he does his business. He gets up, looks in the loo, there is blood. Then he does the day in battle, sweating and in agony with the piles. David [Scarpa, the screenwriter] said, 'Isn't this rather undignified?' I said, 'Maybe, but it's accurate.' But we took it out of the movie because it became too distracting."
It's unclear whether Scott filmed the scenes in question, or if they never made it past an earlier draft of the script. Scott has reunited with his Gladiator villain Phoenix for the new movie, and Vanessa Kirby plays Empress Josephine.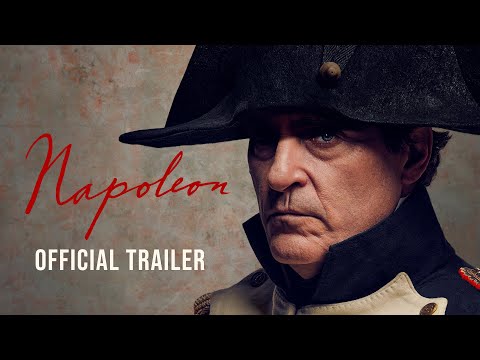 The Napoleon release date is in late November, which places it in prime awards' season territory. Scott did not achieve success at the Oscars with either of his last two movies – The Last Duel or The House of Gucci – but Napoleon seems more likely. At the age of 85, Scott appears to be showing little sign of slowing down.
Check out our guide to the best war movies and the best movies based on a true story.