Matt Damon has described Steven Spielberg's Jaws as a perfect movie, and he's right. Steven Spielberg is one of the greatest filmmakers alive, and he has several movies that are up there with the very best movies of all time.
Jurassic Park, Raiders of the Lost Ark, E.T., Saving Private Ryan, Schindler's List, and of course Jaws, are huge hugely significant in their own way, whether for their pioneering use of visual effects, or their depiction of various themes. And, it was his thriller movie Jaws that really kickstarted Spielberg's career, and established him as a filmmaker who audiences would pay attention to.
It goes without saying that Jaws follows the story of a small coastal town in the US which becomes threatened by the presence of an enormous, and mostly unseen, great white shark. Over the course of the movie the shark kills various people, setting up an intense final confrontation between Chief Brody and the shark on the ocean.
We think Jaws is essentially cinematic perfection, and it turns out that Matt Damon does, too. Speaking to Rotten Tomatoes about his favourite movies in 2021, Damon said of Jaws, "That's a terrifying, perfect movie. It's simple and kind of perfect and beautiful. It's early Spielberg, and it just shows … I mean, I know it was a mistake that the shark wasn't ready, but the idea of not seeing the shark is just absolutely brilliant."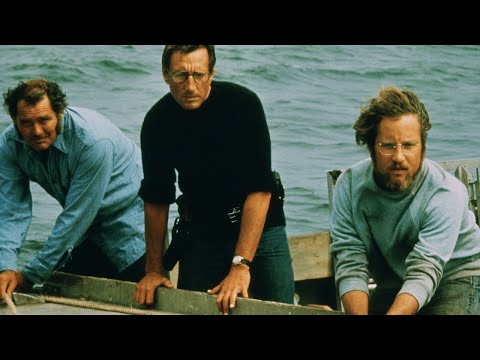 He continues, "It tapped into the most primal and terrifying aspects of swimming in the ocean. And the acting is great, all the characters are great. And it's almost impossible to shoot on a boat, and yet he did it with such unbelievable mastery."
Damon is spot on, and his reflection on Jaws working to exploit "primal" fears is a canny observation. Of course, Damon is no stranger to cinematic mastery himself. Whether in Good Will Hunting, Saving Private Ryan, his spy movie series Bourne, or heist movie Oceans Eleven, Matt Damon has a track record of helping to create thoughtful and entertaining blockbusters. Damon's two upcoming movies are Air, with Ben Affleck, and the new movie from Christopher Nolan Oppenheimer.
For more on Damon and Spielberg, check out our guide to the Oppenheimer release date and our The Fabelmans review.