It is becoming increasing difficult and unwieldy to keep up with the MCU, now that there's over 30 movies and around 10 Marvel series on Disney Plus. It can be off-putting to think of the level of homework involved if you just want to show up and watch a Marvel movie. Well, there may now be a solution – and that's a new book, which covers the entire MCU Timeline so far.
For hardcore fans, who have watched every single movie and series, there's sure to be plenty to discover and enjoy in the book for them too. The book will highlight all of the Easter Eggs, so times when other characters and events are referenced. As promised in the new trailer for the book; "This book will tell you everything that you need to know. It takes every story, it takes every show, every reference to something that's happened in the past – even if it's not shown on screen."
"It's the first time that we're officially laying out the timeline. It's incredible, once it's all laid out – how interconnected, and how seamless it actually is."
The book is by Amy Ratcliffe, Anthony Breznican, and Rebecca Theodore-Vachon and will be released on October 24, 2023. "There's a lot of story in the MCU, it's very complex, it's very interconnected. We've covered so many storylines, so many characters, so many different worlds – this book has everything," says Theodore-Vachon.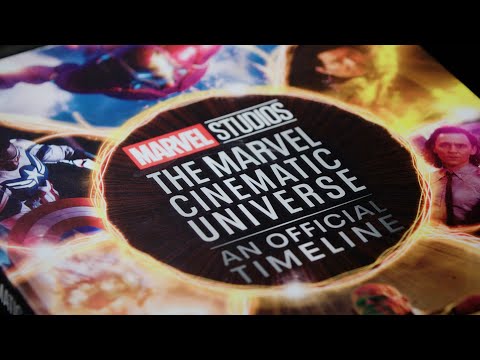 "Readers can revisit their favorite stories in a new way, it's just kind of fun to go through and reference things, and look at the way stories overlap with each other, the way characters intersect with each other. It's a guidebook to the universe."
This certainly looks useful if you've become increasingly confused by the multitude of multiverses and timeline variances that are now part of the MCU. Once the plot of Endgame became centered around a "time heist," it was clear that subsequent events would become increasingly wibbly-wobbly and timey-wimey.
Check out our guide to the MCU's upcoming movies and Marvel's Phase 5, explained. You can also check out our guides to the best MCU characters and best Marvel villains.