Bagging a role in the Marvel movie universe is a pretty big deal, and given the scope of the project, you're probably set for life once you take on a role in the superhero movie game. For Don Cheadle, the decision to become the new face of MCU character War Machine was made during his kid's birthday party.
War Machine, also known as Colonel James Rhodes, was initially played by Cuba Gooding Jr. in the original Iron Man cast before the actor was dumped by Marvel due to controversies in his personal life. The character was set to become a big part of the MCU movie world, so the studio had to get the casting decision right, and quick.
Speaking to GQ in a now-deleted video, Cheadle recounted the moment he was offered the role, and how he came to his decision.
"I was at my kid's laser tag birthday party and they called me and said, 'This is what's happening, we're giving you the offer, if you don't say yes, we're going to the next person, this is going to happen very fast.' So they said, 'Why don't you go ahead and take an hour and decide if you want to do it?' It was a six-movie deal. I was like, 'In an hour, I have to decide? What are the other movies?' They're like, 'It's going to be these Avengers. It's going to be this many Iron Mans. This is what it is, so you kind of have to say yes or no, if you're in or out,'" Cheadle recalled.
"I was like 'what's the trajectory of the character going to be?' and they're like, 'We don't know any of that, but this is what it is so you've got an hour.' I told them I was at my kid's laser tag birthday party. They're like, 'Oh, take two hours,'" he continued. "So we played laser tag for two hours, and I was talking to my wife and we just kind of thought about it and talked to my agent and tried to get as much information as we could, and we just took a flyer and said, 'OK, we'll do it.'"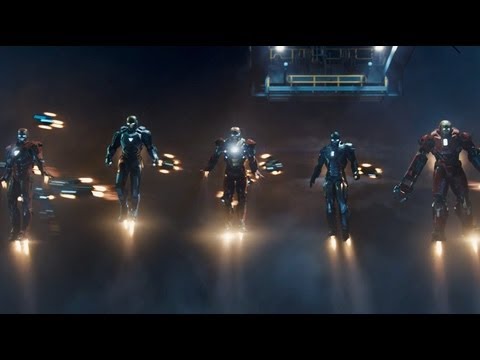 While we can't attest for how much Cheadle enjoys the role, it was probably a good decision. Not only has War Machine become a fairly prominent member of the Avengers, he also has his very own movie on the way with Armour Wars.
For more from Marvel, check out our guide to Marvel's Phase 5 to see what new movies are on heading our way, or dive into our list of the best Marvel villains.