Jim Carrey has enough star power by now to intimidate pretty much anybody. But it turns out that one Jim Carrey movie challenged his own ability to avoid being starstruck, pairing him with one of the best actors of all time.
In 2003, Carrey played the title role in one of his best comedy movies, Bruce Almighty. In the movie, Bruce is given the powers of God after criticizing the deity and saying he could do better. God, of course, is played by acting legend Morgan Freeman.
Carrey was a little intimidated and actually thinks everybody in the movie business is at least a bit scared of working with Freeman, as he explained while promoting Bruce Almighty in an interview with the BBC.
He said: "[Freeman] raked [director Tom Shadyac] over the coals something awful through this whole movie. You knew he was joking, but it was still so uncomfortable. To me he's one of those guys that every actor is afraid of, because you walk on screen with him and you've got to be ready. Be ready, or he'll burn your soul."
Carrey made it clear that he meant all of this as a compliment of Freeman's immense talent. Freeman is famous for his direct approach and very deadpan sense of humor on set. He doesn't suffer fools gladly and, given Carrey is the ultimate fool in even his best movies, it's unsurprising that he had his own devastating interaction with the man himself.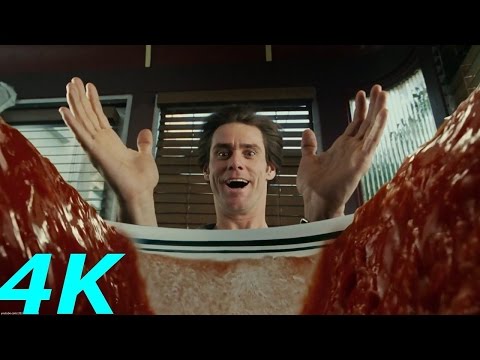 "Morgan Freeman is so class. Man, he's so cool and kind of scary," said Carrey. "The first day I met Morgan, I walk up to him, shake his hand and say: 'Hi Morgan, this is so great, I'm so glad you're doing this movie'. And he says: 'Nice to meet you too. Now, never touch me again'. He's just got that way about him. He's like this laser that goes right to your soul."
Freeman delivers one of his most memorable performances in Bruce Almighty, alongside Carrey at his rubber-faced best, and would go on to play God again in the considerably less brilliant spin-off Evan Almighty.
Carrey isn't the only young actor to have been hilariously cut down by Freeman, as Denzel Washington almost messed up a sword fight with Freeman early in his career. Meanwhile, you can find out how Clint Eastwood is responsible for one of Jim Carrey's weirdest roles.
We've also got everything you need to know about the new movies coming your way this year, including the Wonka release date and the Barbie movie release date.