Jennifer Lawrence is known for being a clumsy, relatable celebrity who famously fell over while going on stage to receive her Oscar at the age of just 22. But falling over at one of the biggest events in the world is far from her only embarrassing moment. And one involved baring her behind to one of the most acclaimed and respected directors in the world – Francis Ford Coppola.
Lawrence recalled to Jimmy Fallon how she as at a restaurant in Paris, and debated whether or not to approach The Godfather and Apocalypse Now director. "Finally I was like – I have to, or I'll regret it for the rest of my life. He was with a huge table of people. So I started walking, and I noticed I was bare foot…but thought they probably won't notice. I introduced myself, said 'I'm such a huge fan, The Godfather – wow.' I introduced myself to the whole table, 'Hi, I'm Jennifer Lawrence' and they had no idea who I was."
"I went back to my table and my entire dress was unzipped and my thong was out. So I was bare foot, and my whole ass was out."
Francis Ford Coppola recently wrapped filming his new, epic drama movie Megalopolis with an all-star cast including Adam Driver, Forest Whitaker, Aubrey Plaza, Laurence Fishburne, Dustin Hoffman, Nathalie Emmanuel, Giancarlo Esposito, and Jon Voight. Coppola family members Talia Shire and Jason Schwartzman are also amongst the cast. Now aged 84, Coppola has been planning the movie for decades, and it's finally gearing up towards release.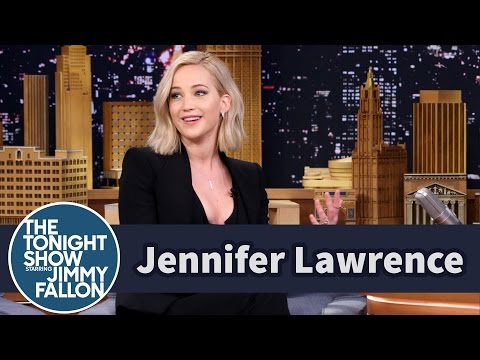 For more Jennifer Lawrence chaos, we highly recommend the Hot Ones episode she did recently. To see her stretching her dramatic acting chops, watch 2022's Causeway in which she co-starred with the Oscar-nominated Brian Tyree Henry. And to find out how she did in a recent comedy movie role – check out our No Hard Feelings review which "serves as a reminder of Lawrence's range and star power as a whole."
Check out our guides to the best comedy movies and the best drama movies.