We've been waiting for the Invincible season 2 release date for what feels like an age, and now we finally have some information. The new trailer for the animated series has just been released, giving us some insight in the next chapter in Mark Grayson's life.
If you need a refresher, at the end of the last season of the drama series, Mark's father Omni-Man left Earth without giving any reason why. Not that anyone's complaining, because he was revealed to be a genocidal alien who was basically unstoppable by all Earthly standards.
After throwing Mark around, he decides to just fly off. This new season will reckon with that, and the power vacuum left besides.
The Invincible season 2 trailer doesn't tease much of anything besides that it's quite a bit of work to put the show together. Y'know what, fair.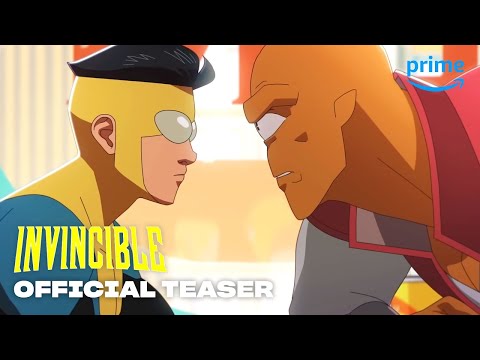 Steven Yuen voices the lead cartoon character, with Spider-Man actor JK Simmons, Sandra Oh, and Samantha Eve Wilkins in supporting roles. The comic's from Robert Kirkman, who you might know as the guy who created horror series The Walking Dead. Invincible pre-dates that book, and the show has, so far, re-written some of the narrative that hasn't aged well.
Invincible season 2 is expected to premiere later this year on Amazon Prime Video. Check out our list of the best Netflix series for more bloody good television, and the best superhero movies if you enjoy your capes.