The reception to both parts of the Fifty Shades phenomenon – firstly, the massively successful books, and then the movie adaptations – was hugely divided. Both were received poorly critically, but certainly found their audience of enthusiastic fans. Jamie Dornan was well aware of what he was walking into when he accepted the lead role of Christian Grey in the Fifty Shades films, and he even sought out some of the harshest criticism.
Dornan was only cast as multi-millionaire Christian Grey five weeks before production started, after Charlie Hunnam dropped out. Speaking to Josh Horowitz on the Happy, Sad, Confused podcast (probably some time ago), Dornan said; "It wasn't an instant yes [accepting the role], by any means, it needed to be thought through. I sought counsel from a lot of actor friends."
These friends may have included his former roommate Eddie Redmayne, or Andrew Garfield, Robert Pattinson, and Charlie Cox – all of whom have been Dornan's friends since their early 'struggling actor' days. "It's nice to have people like that close in your life, who will have an opinion and one that I think is expert, almost," says Dornan.
Dornan says that when he was initially rejected for the role in favor of Hunnam, he felt a bit of relief, because he knew that "that poor guy is gonna get wrecked [by the press] here. I knew that the reality was that it would make a ton of money and fans were gonna love it, and the critics were gonna despise it – because that's exactly what happened with the books."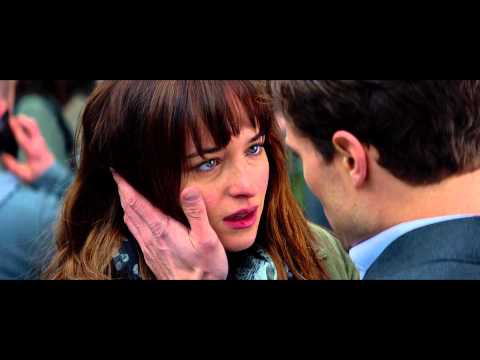 Regarding bad reviews, Dornan says; "As much as you think you don't care, you kind of do. I went through a phase of really actively seeking out [the bad reviews of Fifty Shades]. I found something where someone had put all the worst things said about me from the first Fifty Shades movie into a neat little Instagram post. What am I doing? I would look at it all the time! You know, I agreed with a lot of it, that's the sad thing."
Since appearing in the the first Fifty Shades movie, Dornan has received critical acclaim for two thriller series – The Fall and The Tourist. That's in addition to the Oscar-winning movie Belfast, and let's not forget his masterpiece – Edgar in comedy movie Barb and Star Go to Vista del Mar.
If you're a fan of Fifty Shades, check out our guide to the best rom-coms and the best romance movies. If you're a fan of Edgar's Prayer (and who isn't?) check out our guide to the best musicals.