A new spin on the Dracula legend is coming soon in The Last Voyage of the Demeter, which is based on a single chapter of Bram Stoker's source novel. And that means we've got a new horror movie villain to look forward to, and in this case, it will be more like the Nosferatu creature than the young and suave Gary Oldman.
It turns out that we've been watching the new Dracula actor – Javier Botet – in horror movies for years, we just probably haven't realized it. Botet played several ghost characters in Guillermo del Toro's Crimson Peak, the main villain in the Spanish found-footage movie REC, the title character in 2013's Mama, and perhaps most appropriately the title character in 2018's Slender Man. Botet has also appeared in both The Conjuring and Insidious franchises.
Botet was born with a condition that has caused him to grow extremely tall (6 feet 7 inches!) and slim, but also very flexible and double-jointed. This makes him the perfect candidate for various creepy creatures in some of the scariest and best horror movies of the last decade.
"We wanted to focus on the beast in a way, but still it has to be Dracula. He [Botet] was able to portray that," The Last Voyage of the Demeter director André Øvredal told EW. "He gives performance after performance, take after take, with different nuances in accordance to how he thinks the character should behave and also what he hopes that I would enjoy."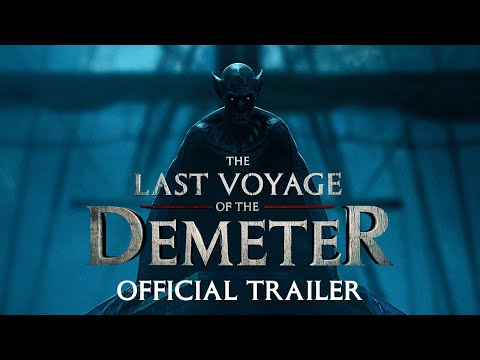 Speaking in an interview with EW conducted before the actors' strike, Botet said; "In the last years, everybody asked me what monsters I want to do. I always say Dracula, Nosferatu. Yes, I would love to play Dracula again, in a sequel or even in another franchise or another studio. Dracula never dies, never stops. He's immortal!"
Check out our guide to the best vampire movies and the best monster movies. You can also read what we had to say about The Last Voyage of the Demeter trailer when it first dropped. The movie will be out on August 11, 2023 and we don't need it to be an October Halloween movie release in order to get extremely excited!